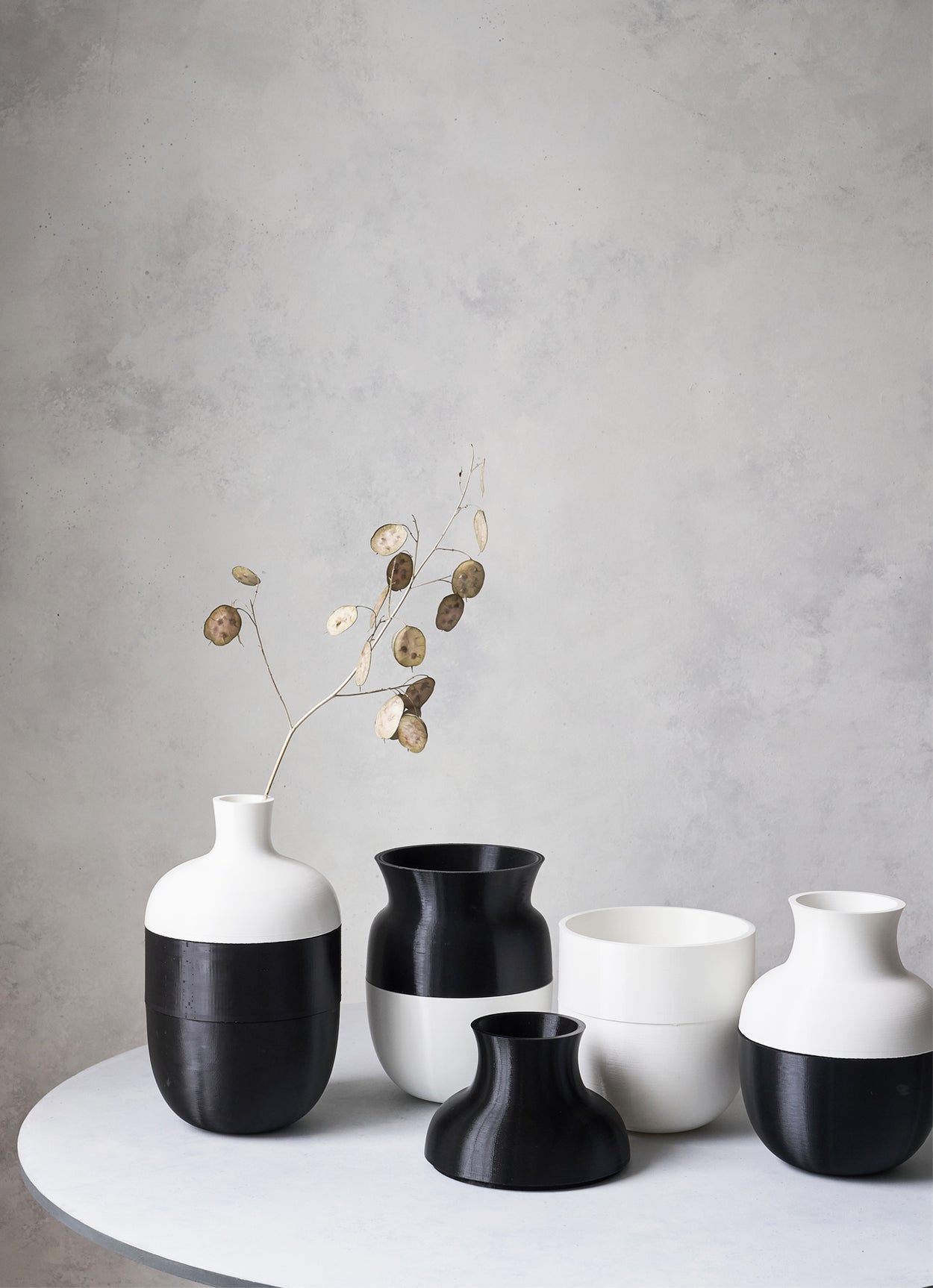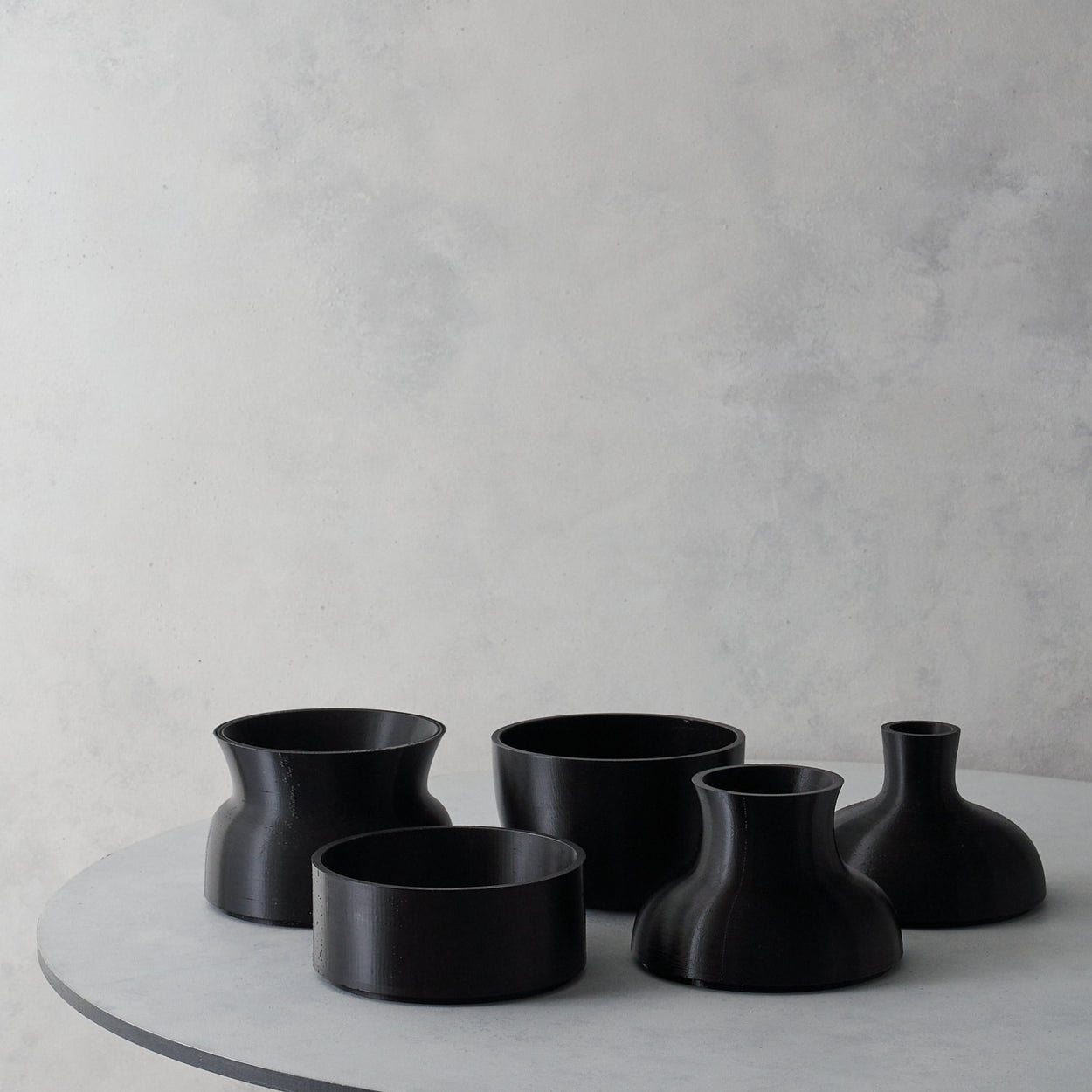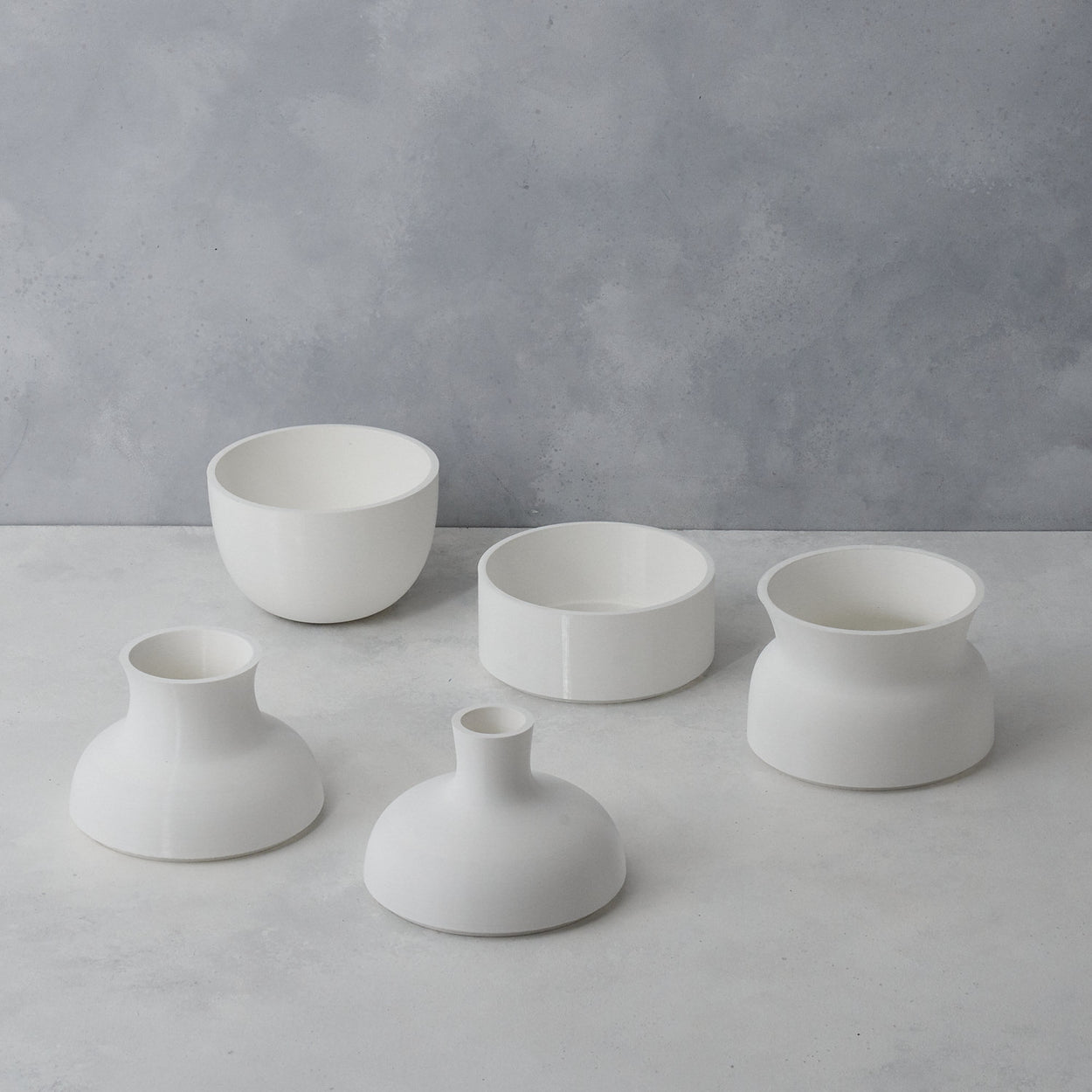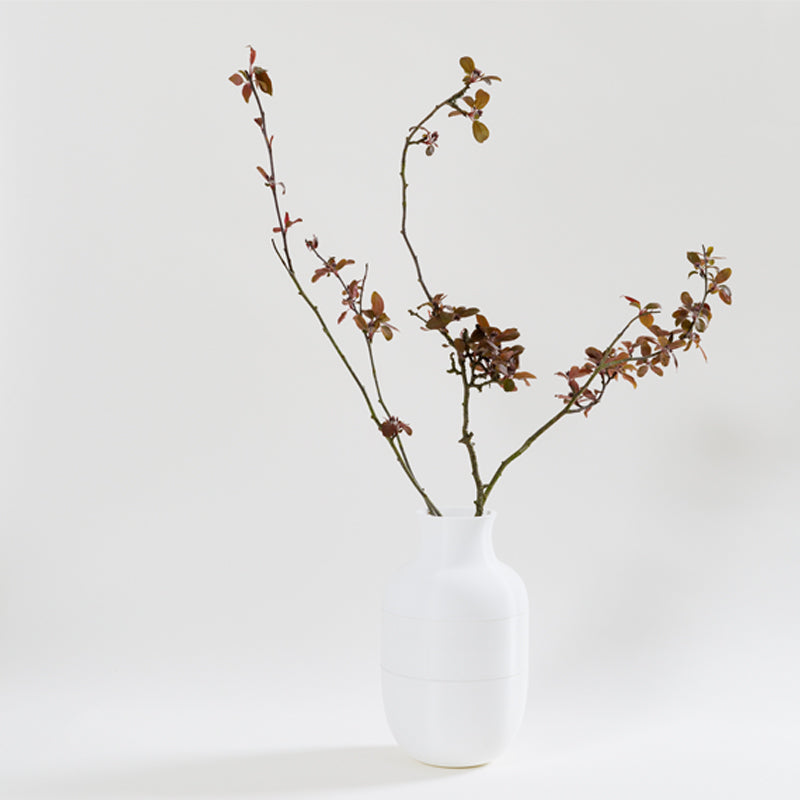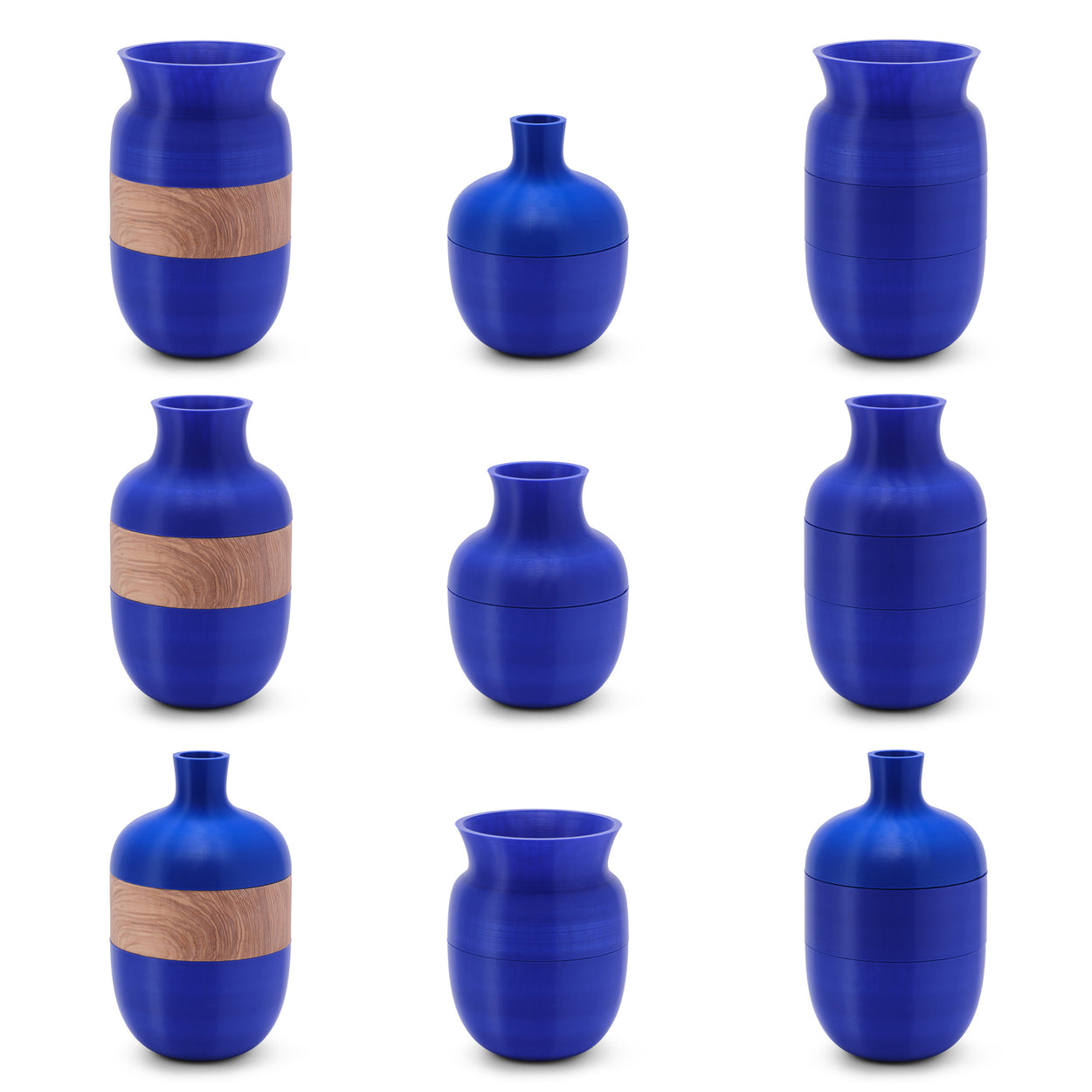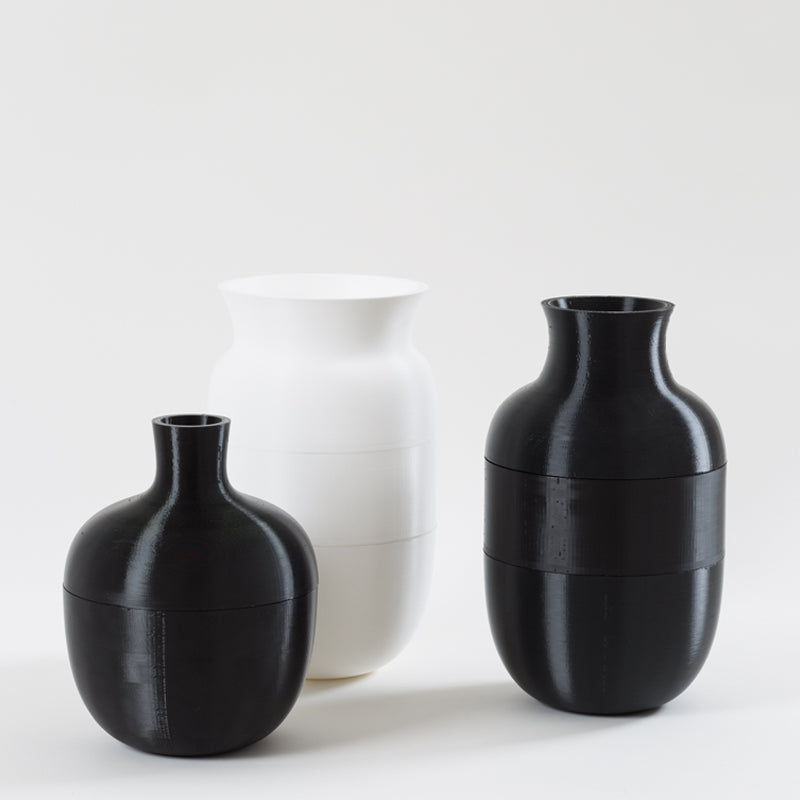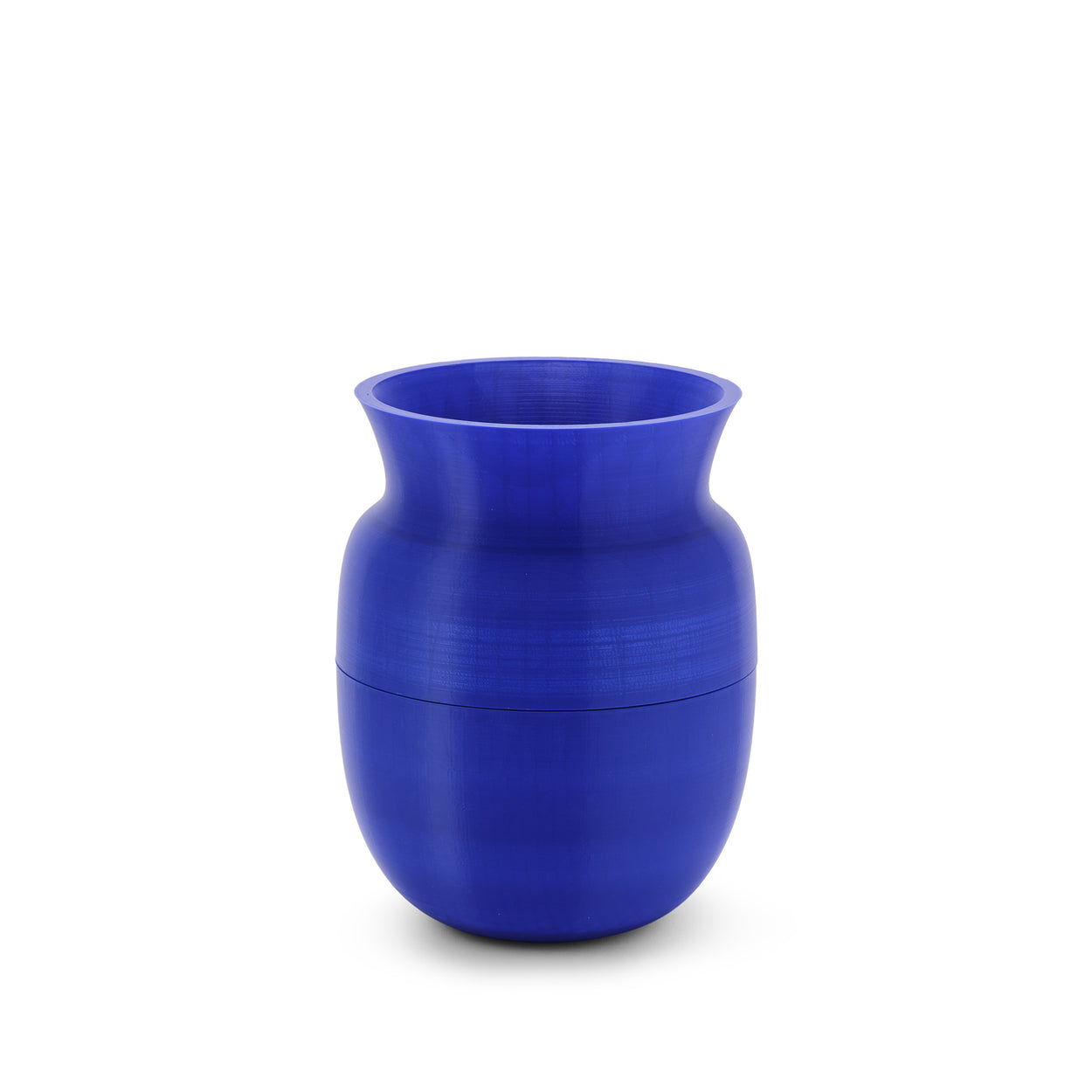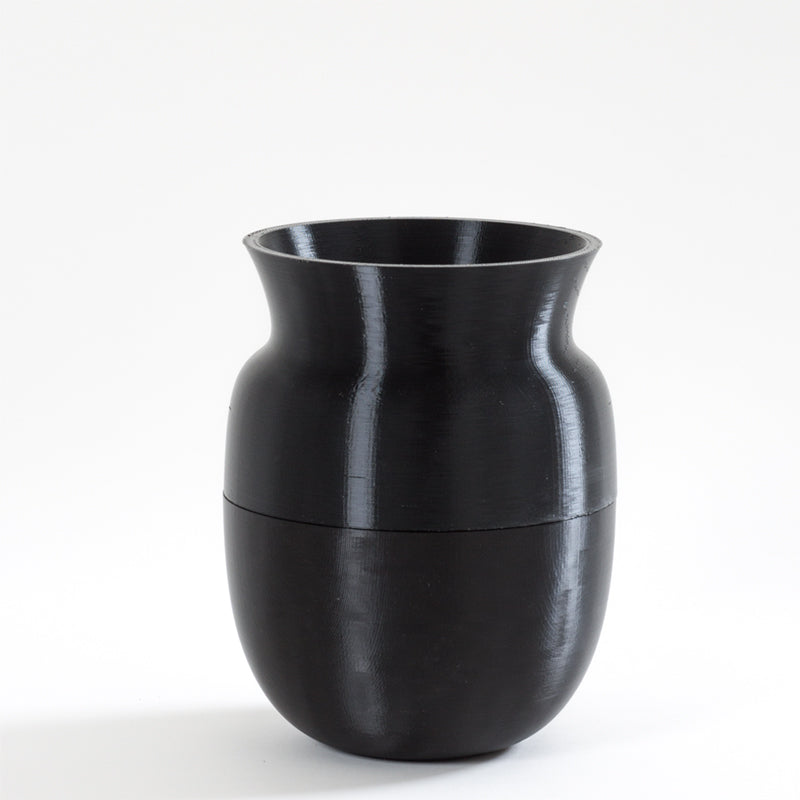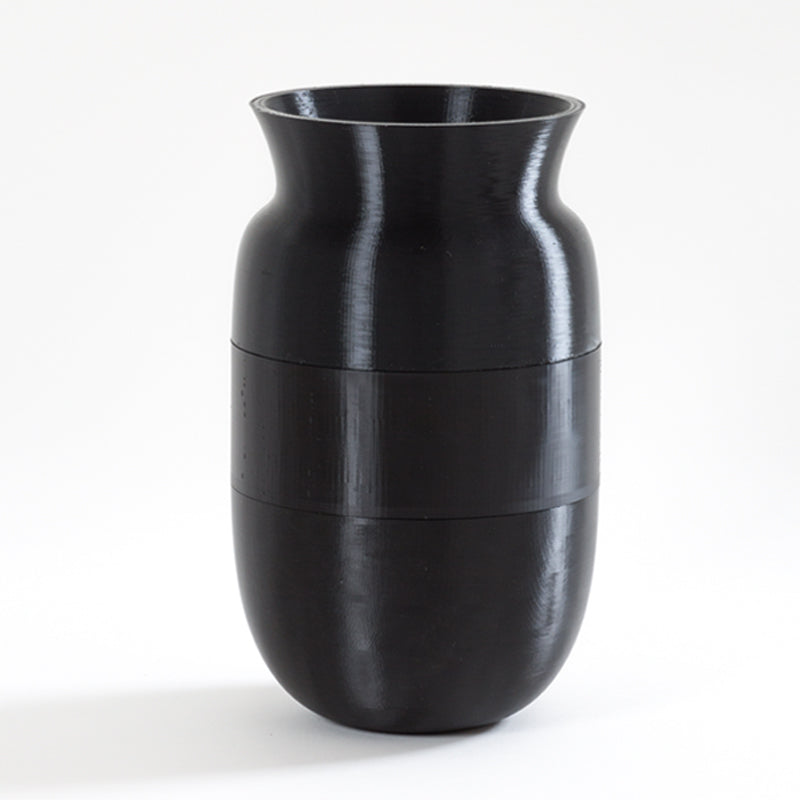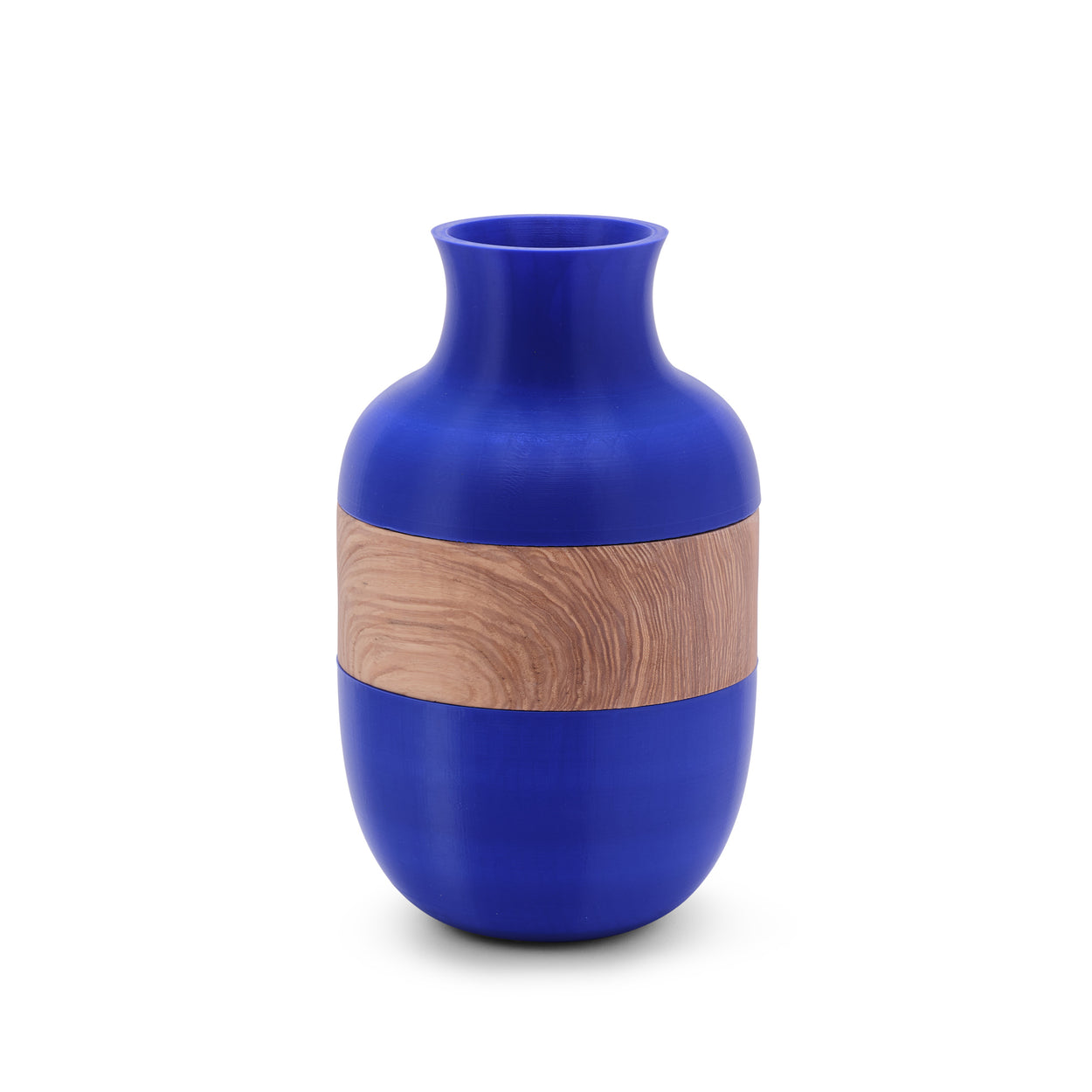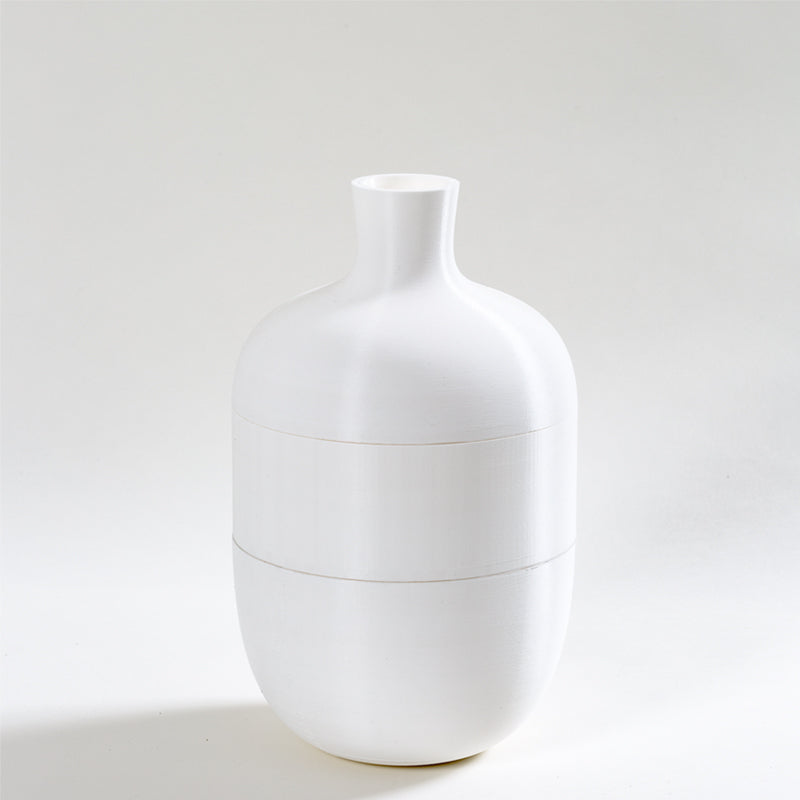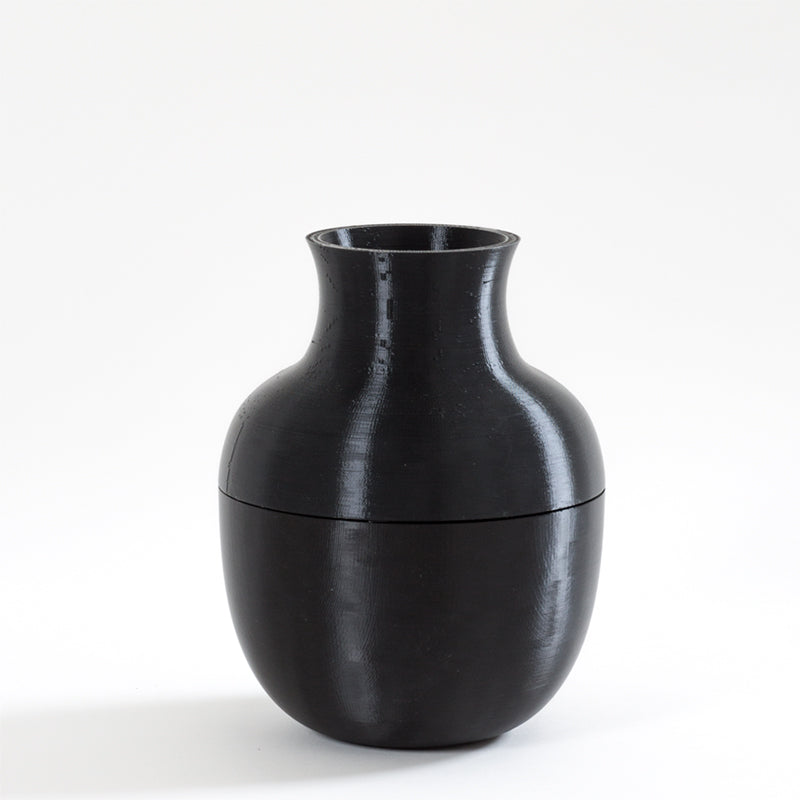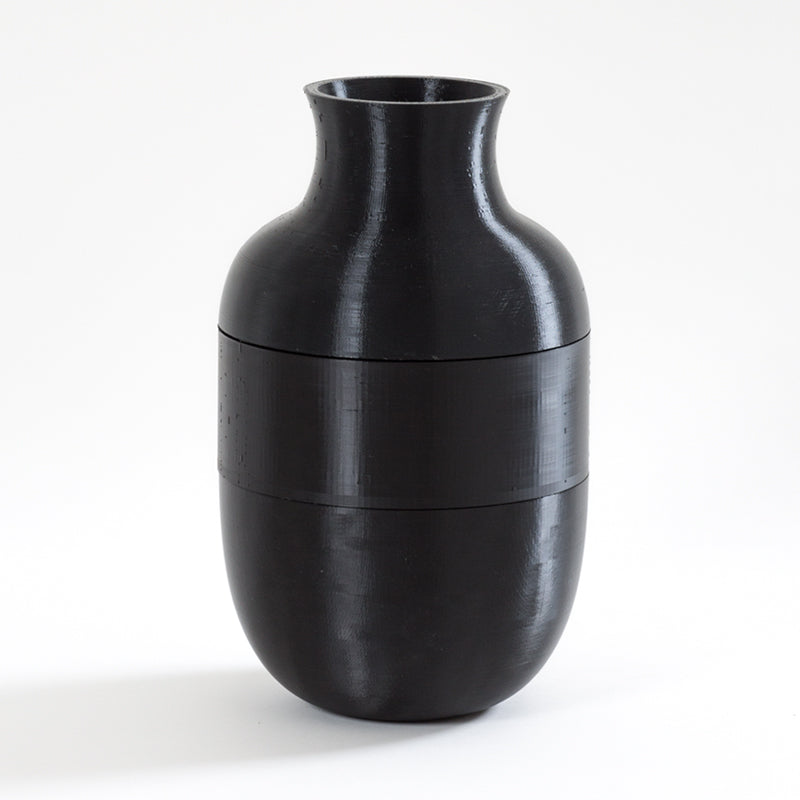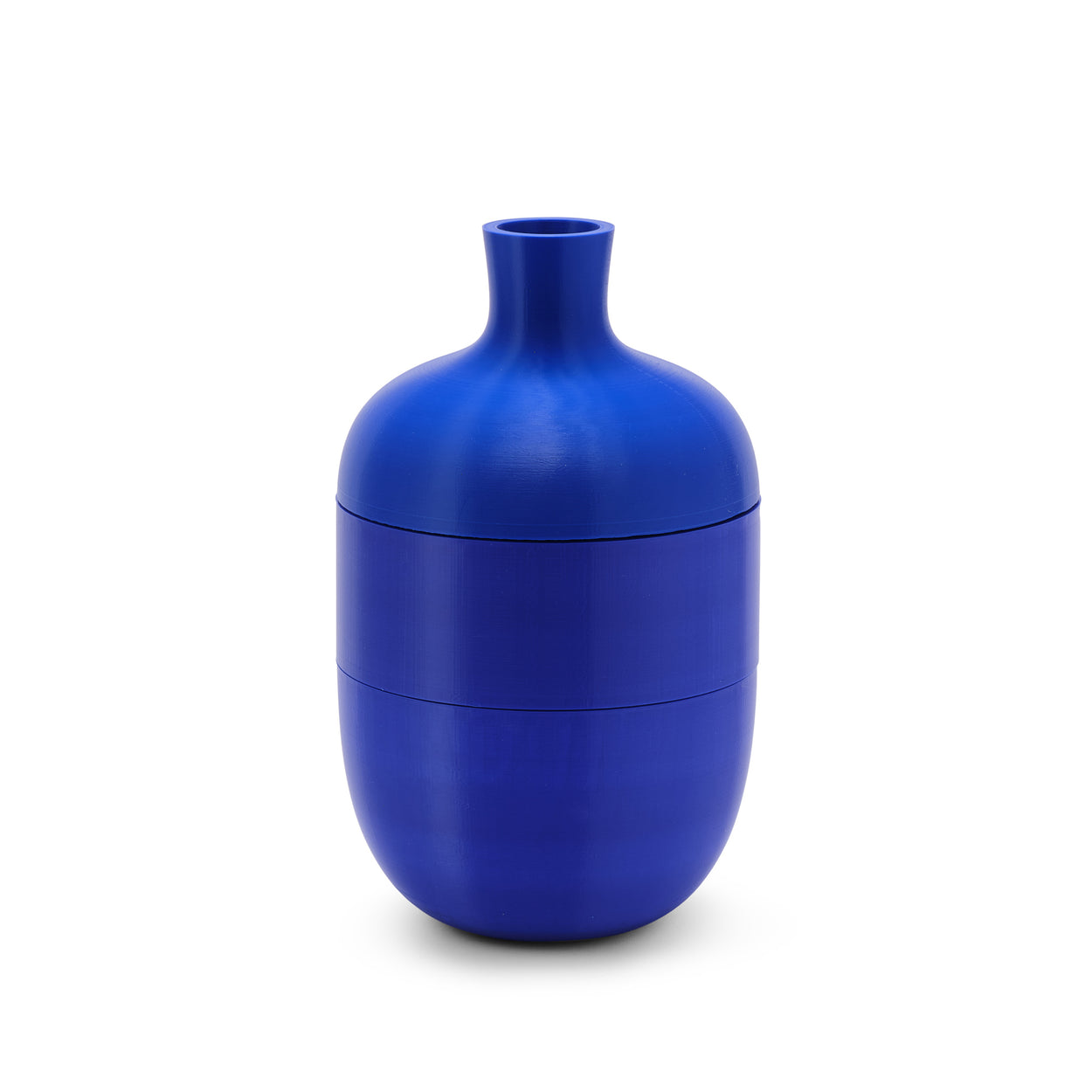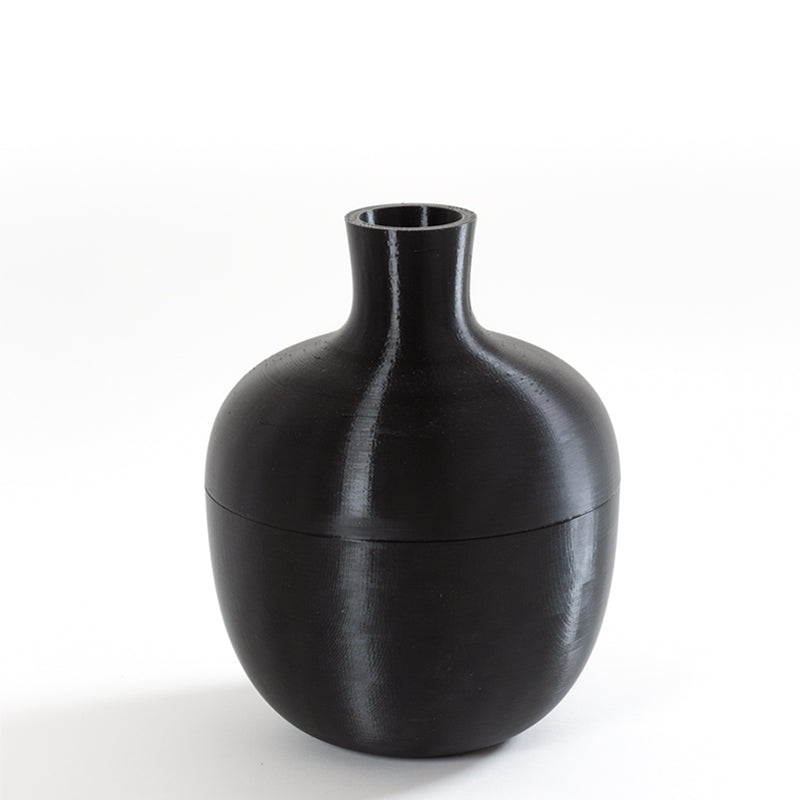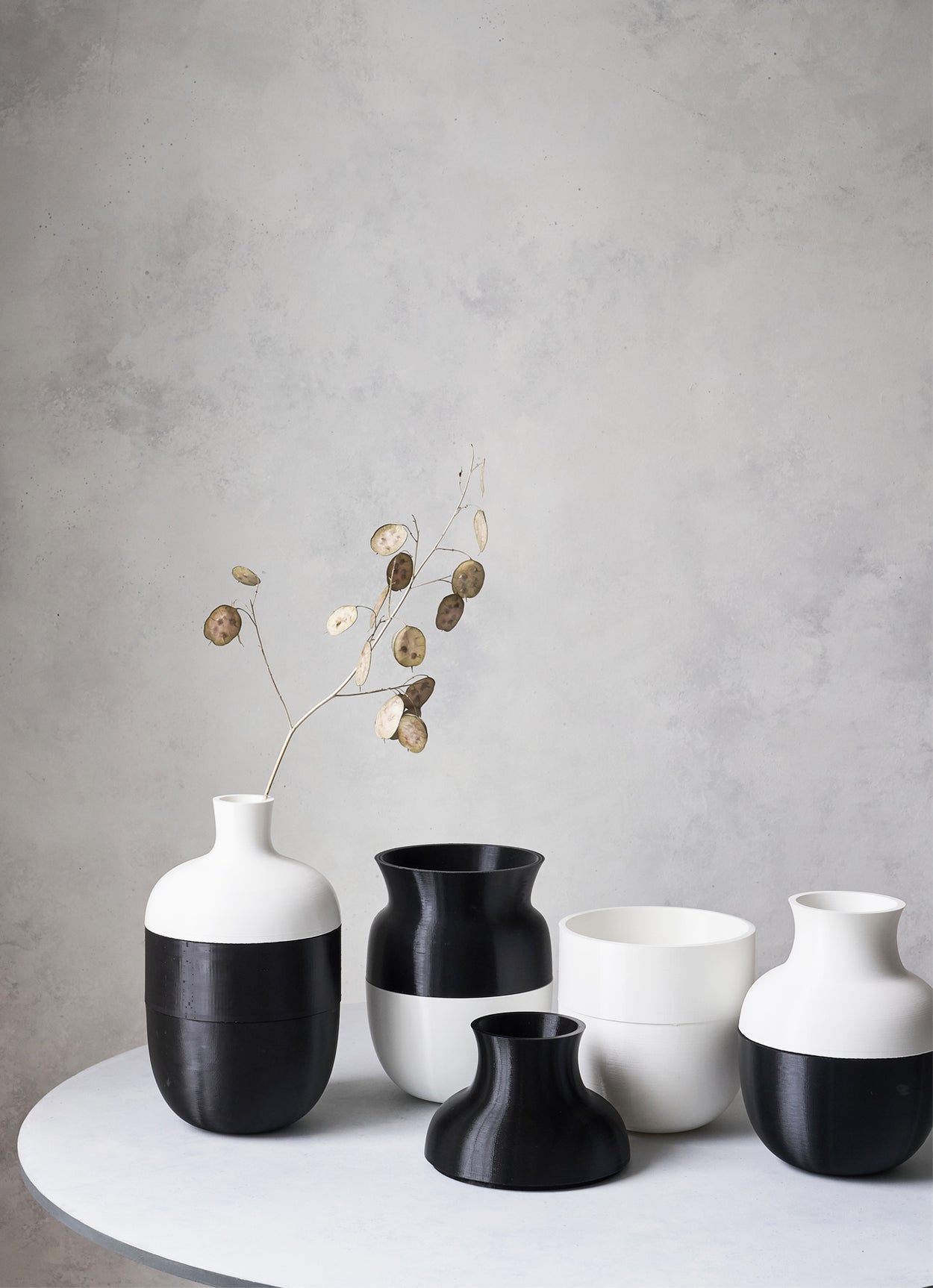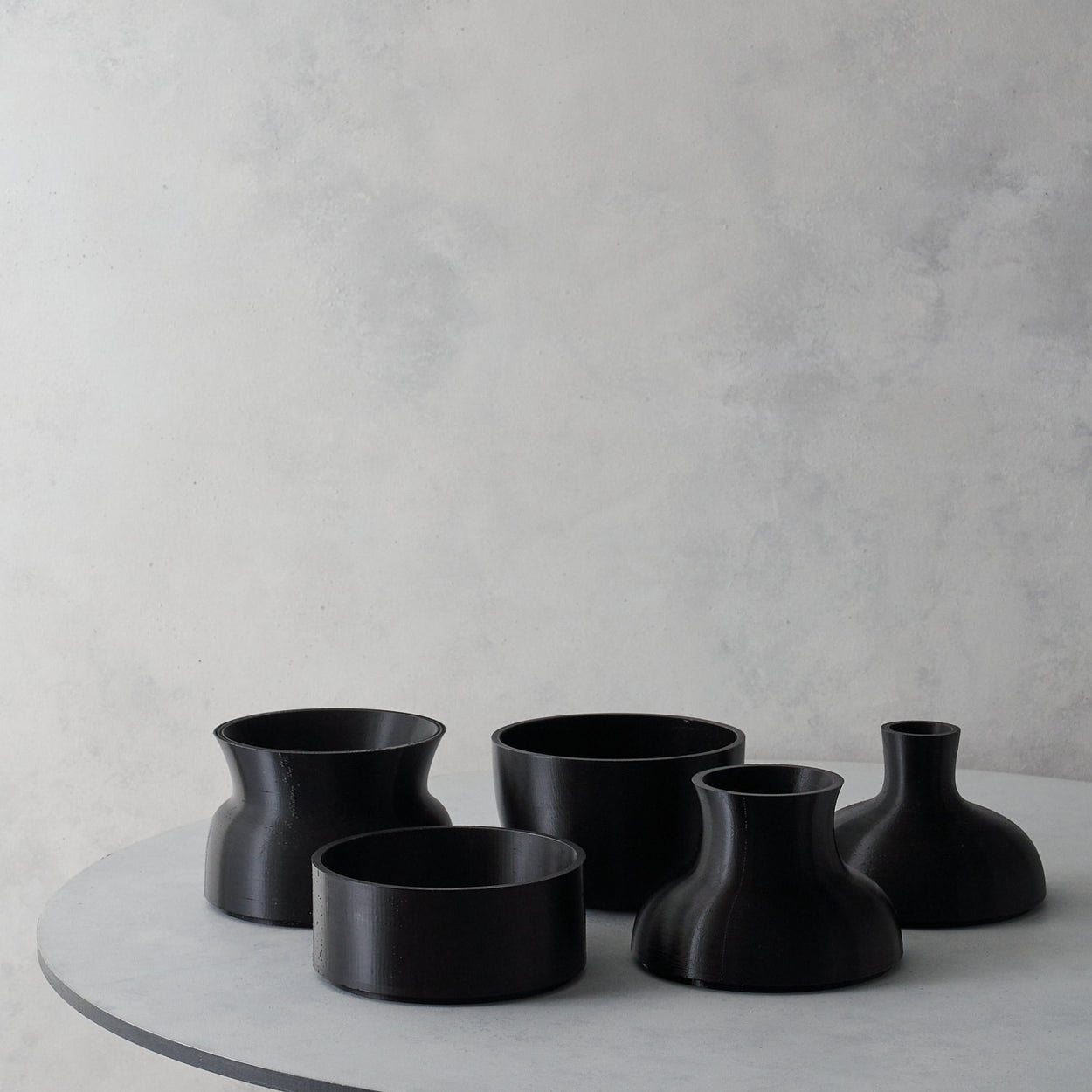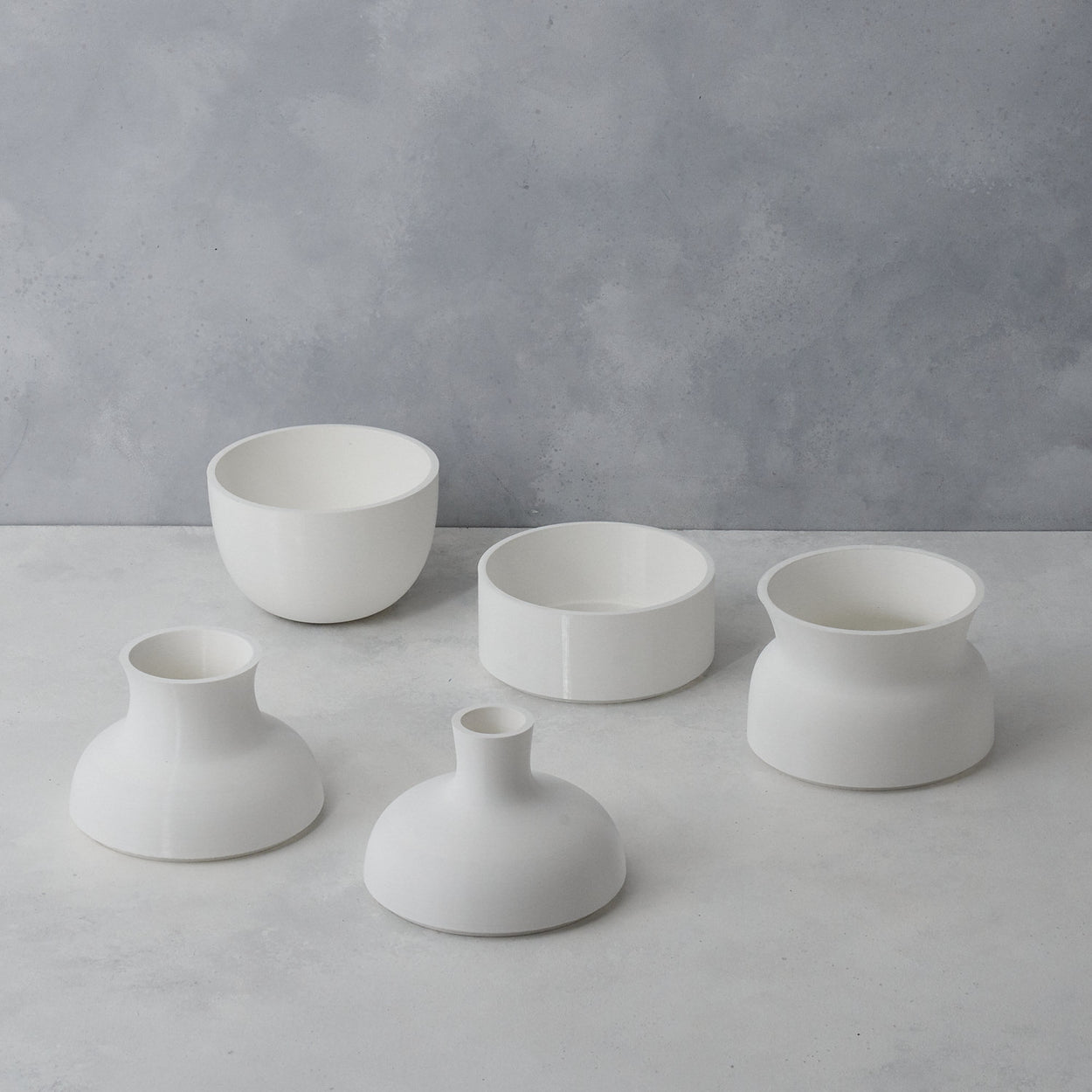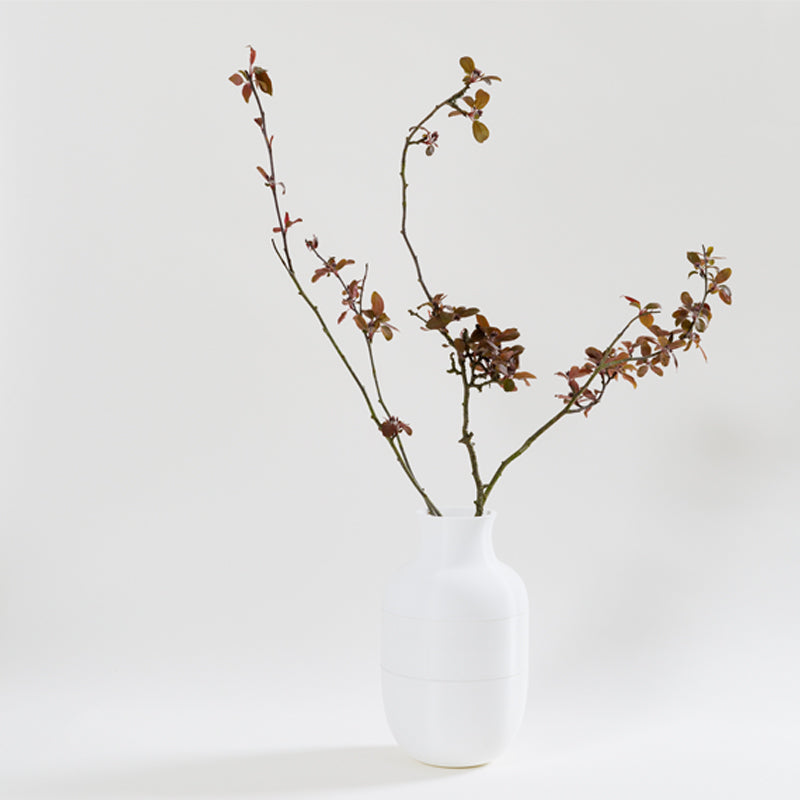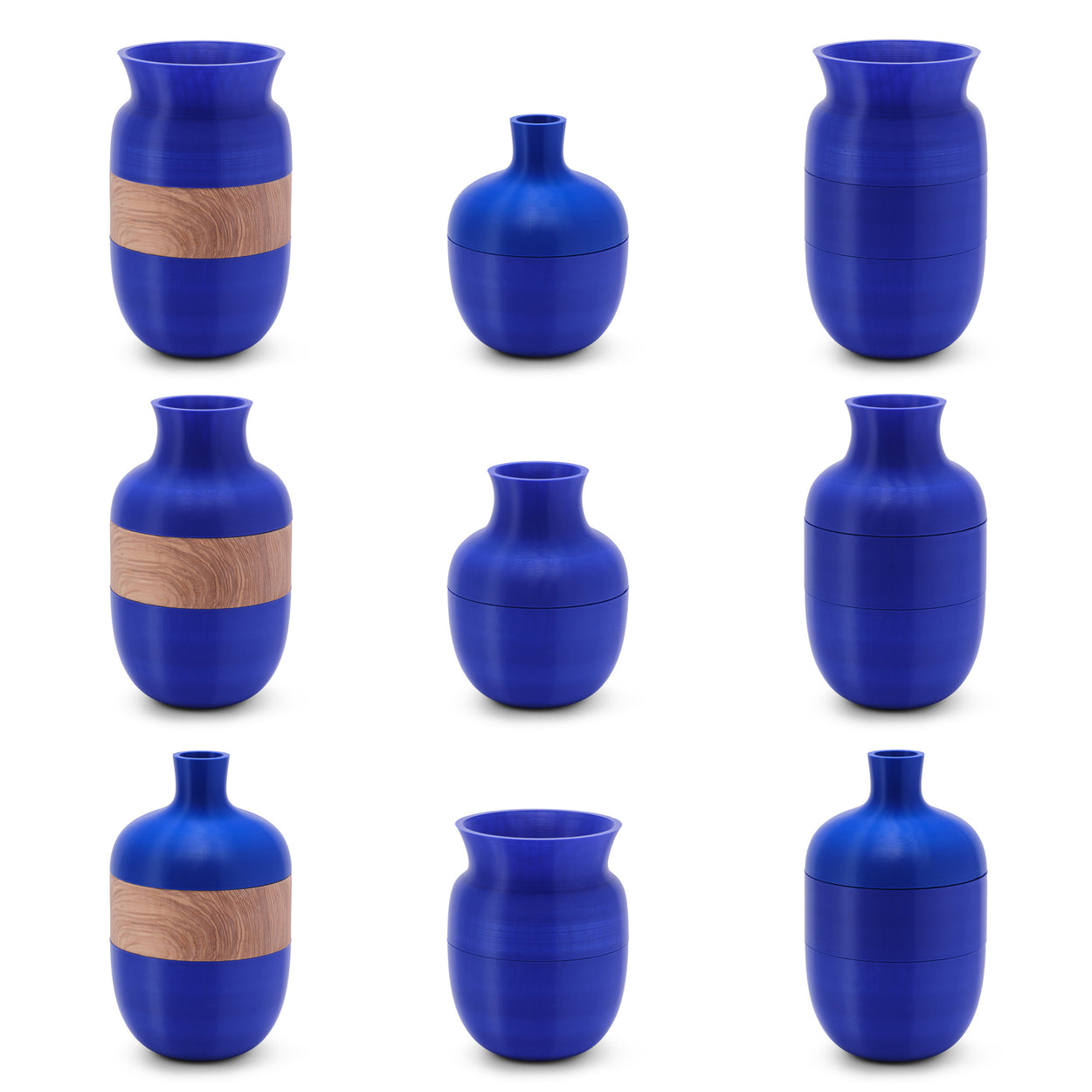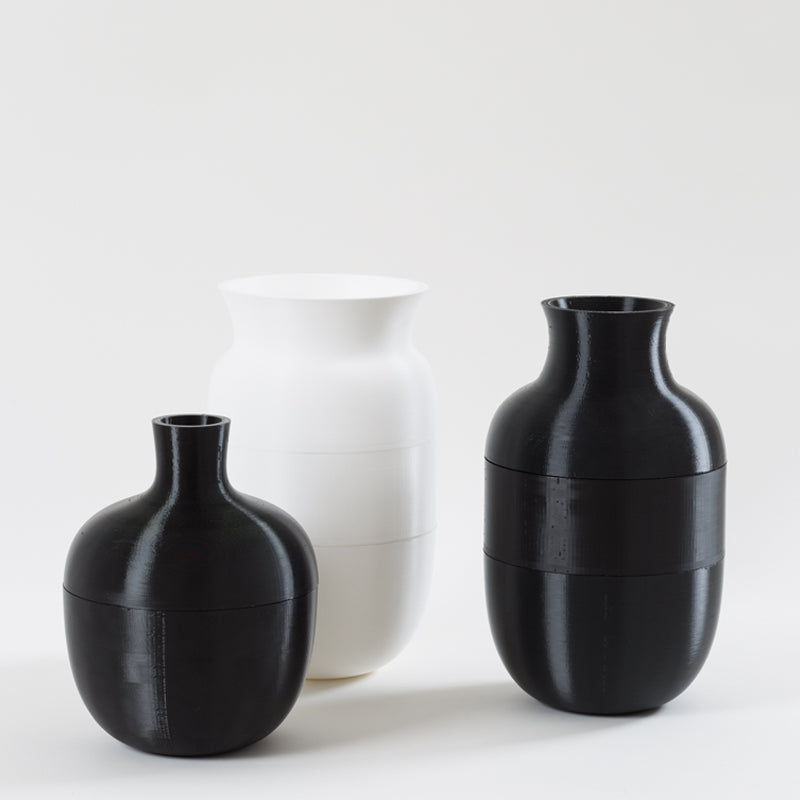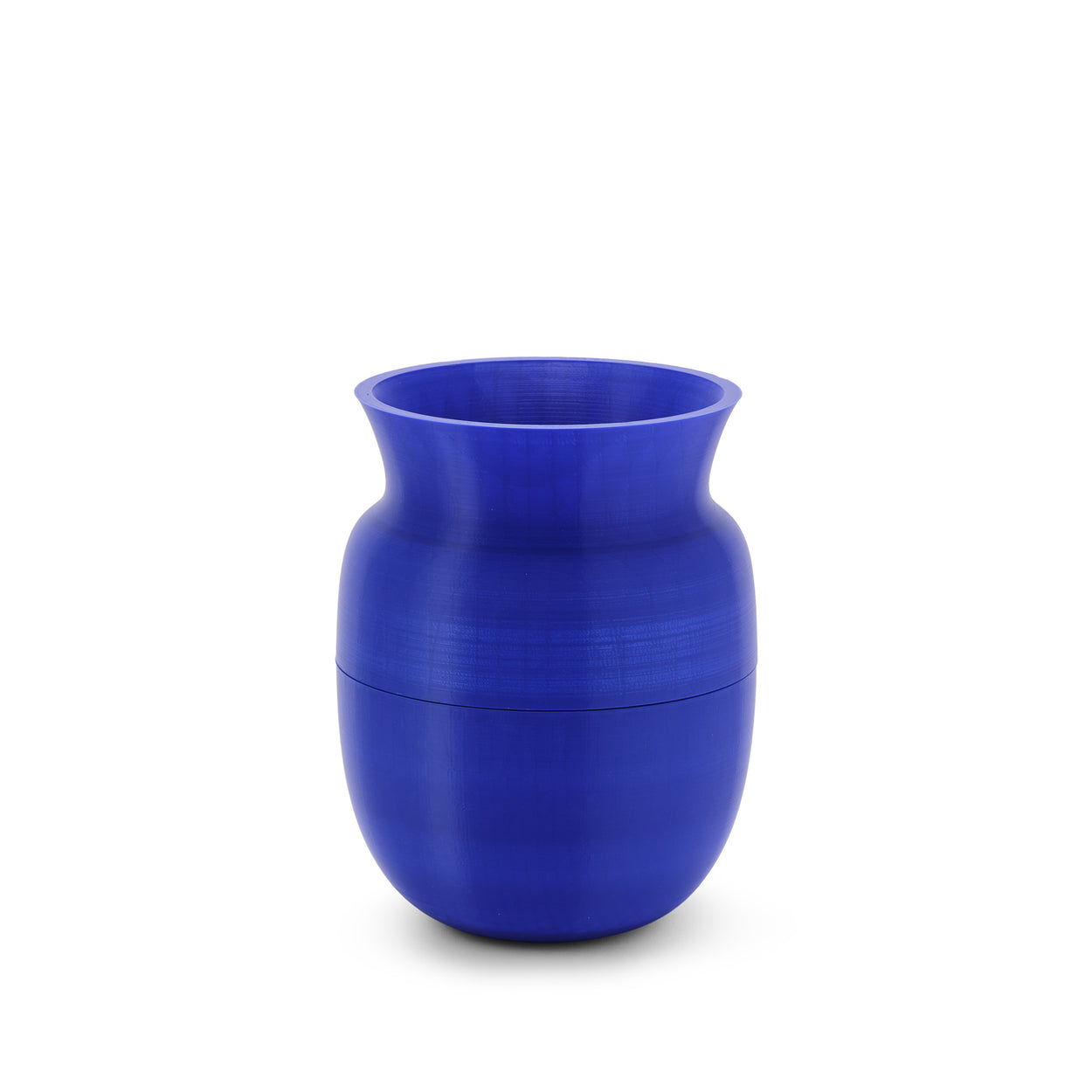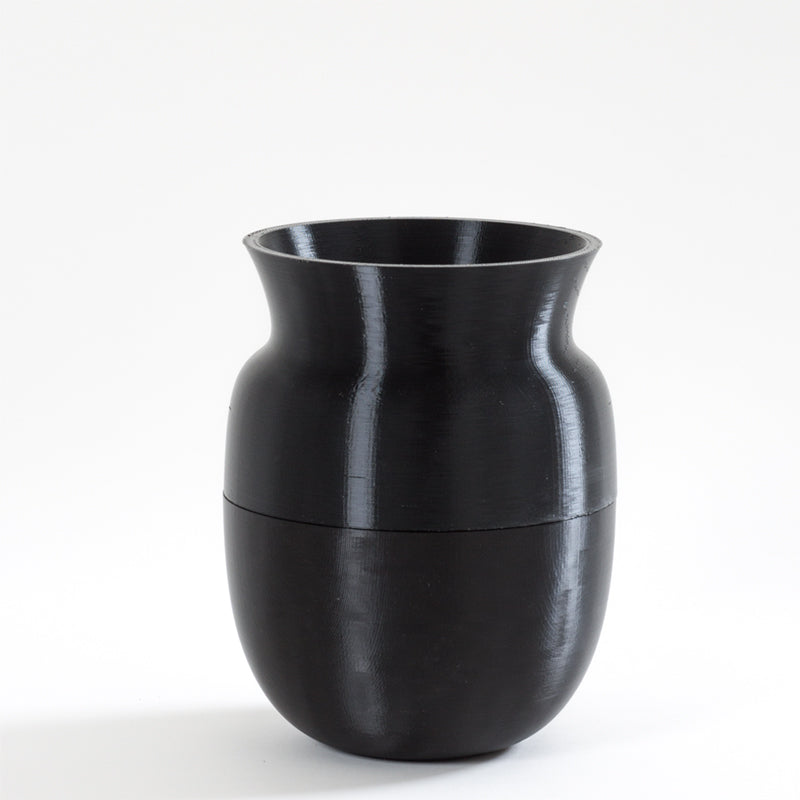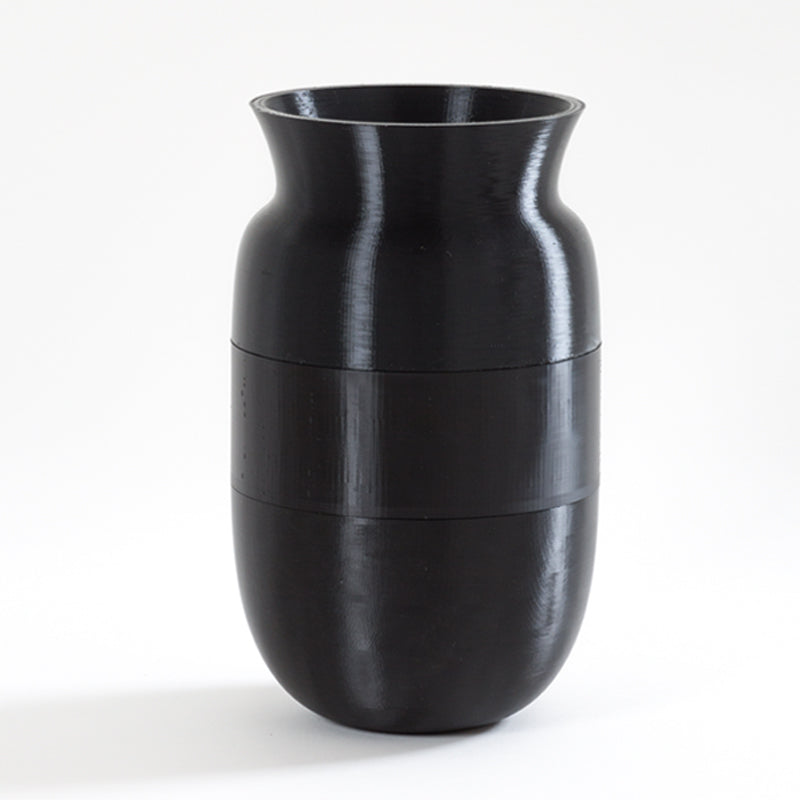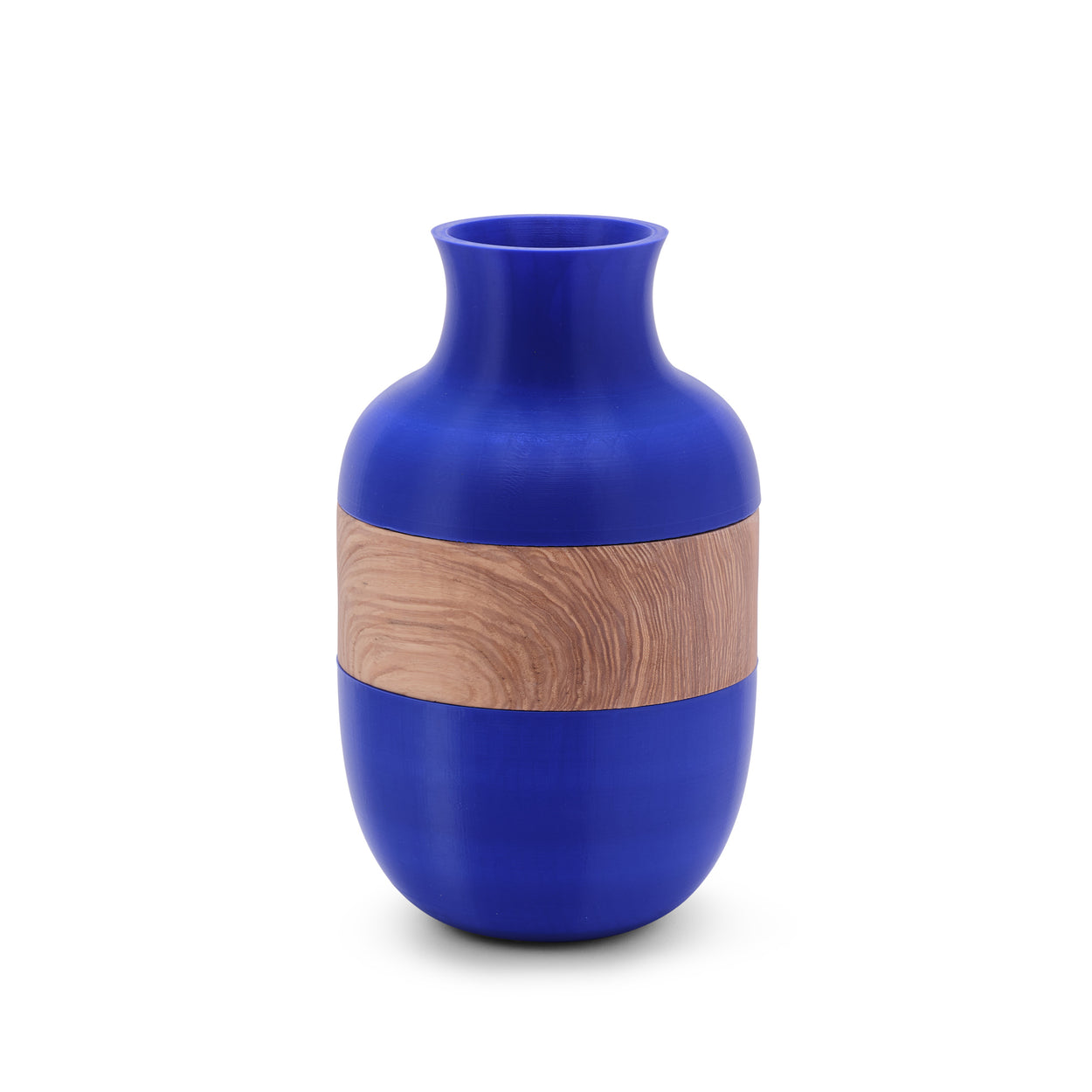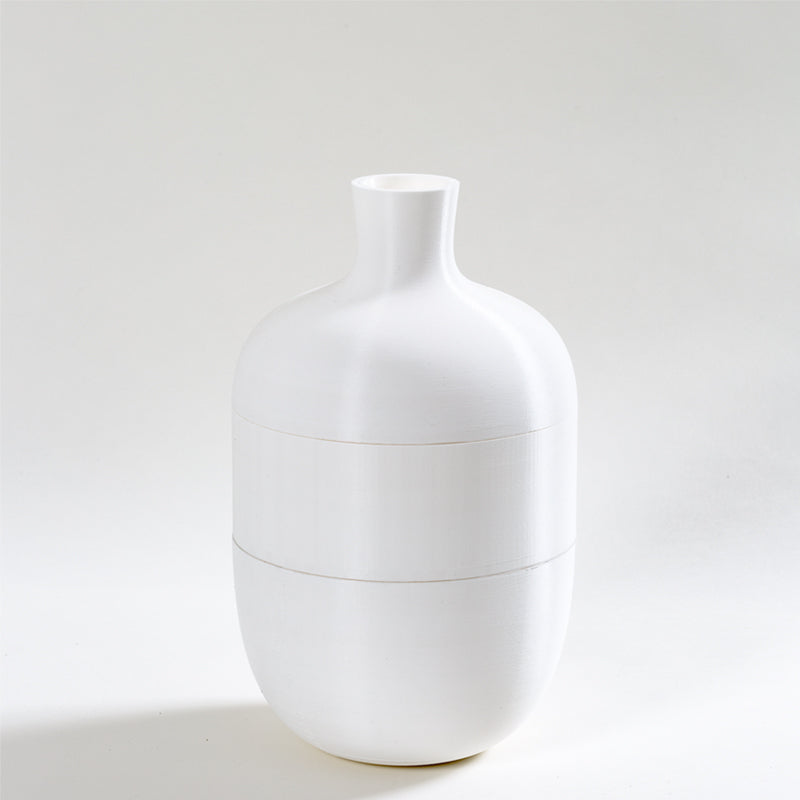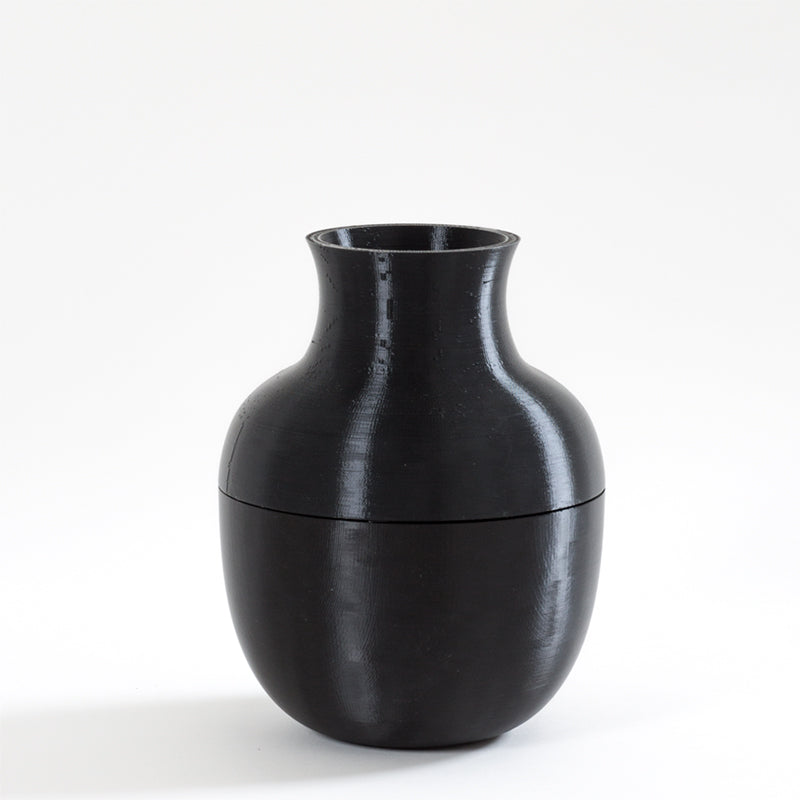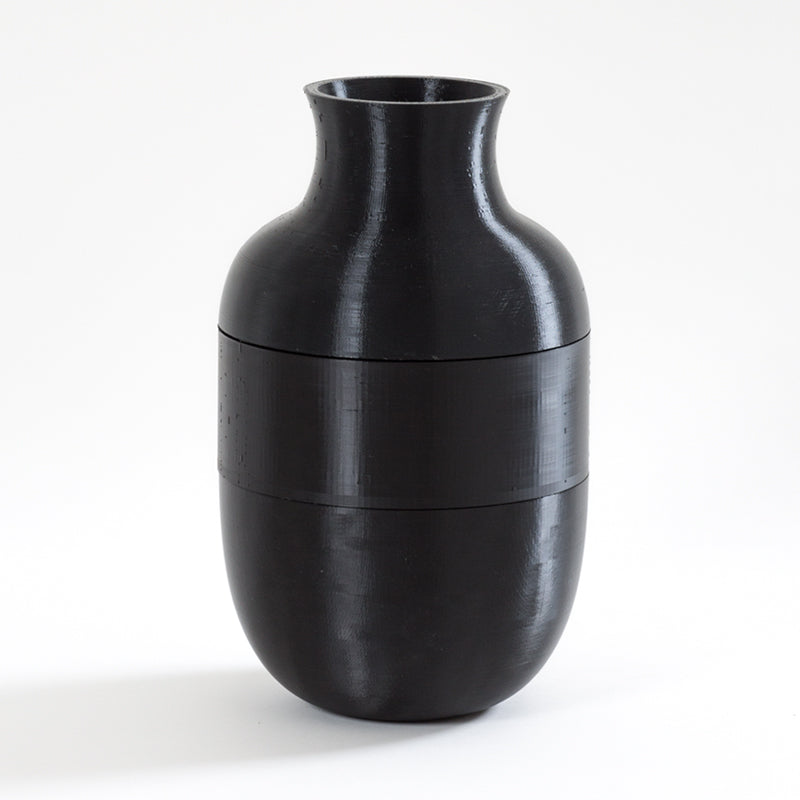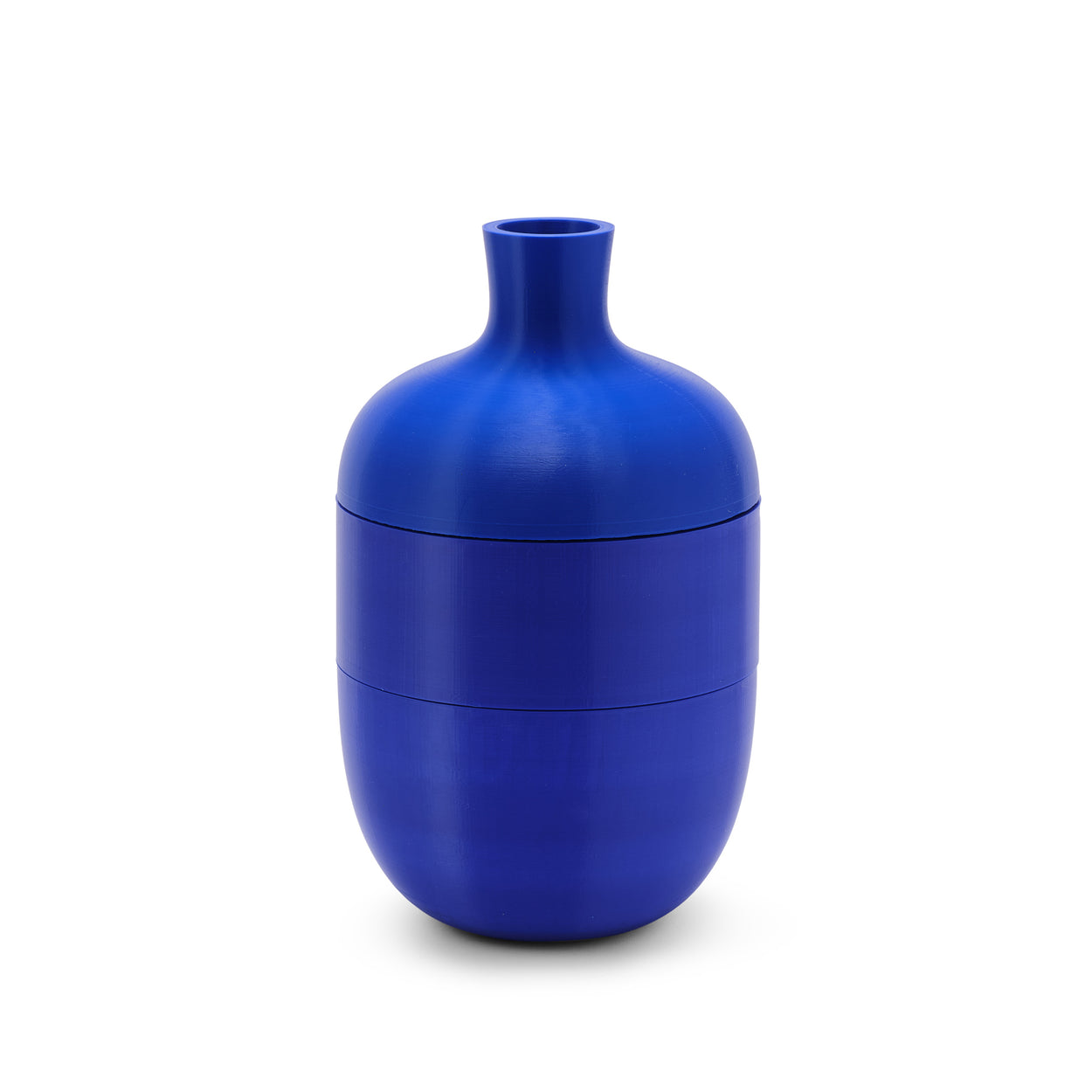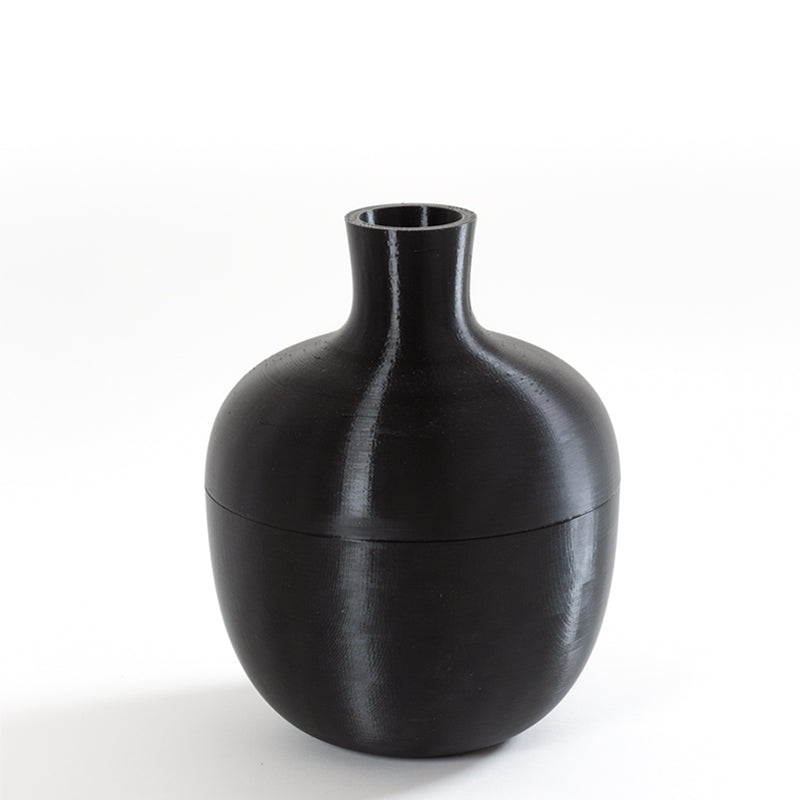 alp design
alp vase 505 in recycled plastic
The alp vase 505 is made out of 5 pieces that can be used together to form 6 different vases with 2 heights and 3 top width, to suit all your flower bouquet sizes.
Create your own vase by selecting 5 parts (1 base, 1 middle part, 3 different top parts) in the colours you fancy, white, black or now blue and add a middle part in turned Ash wood.
Made in 3D printed recycled plastic, it is 100% recyclable.
Diam: 180, H: 230 or 300
This product is made to order, so please allow 4-6 weeks for delivery.