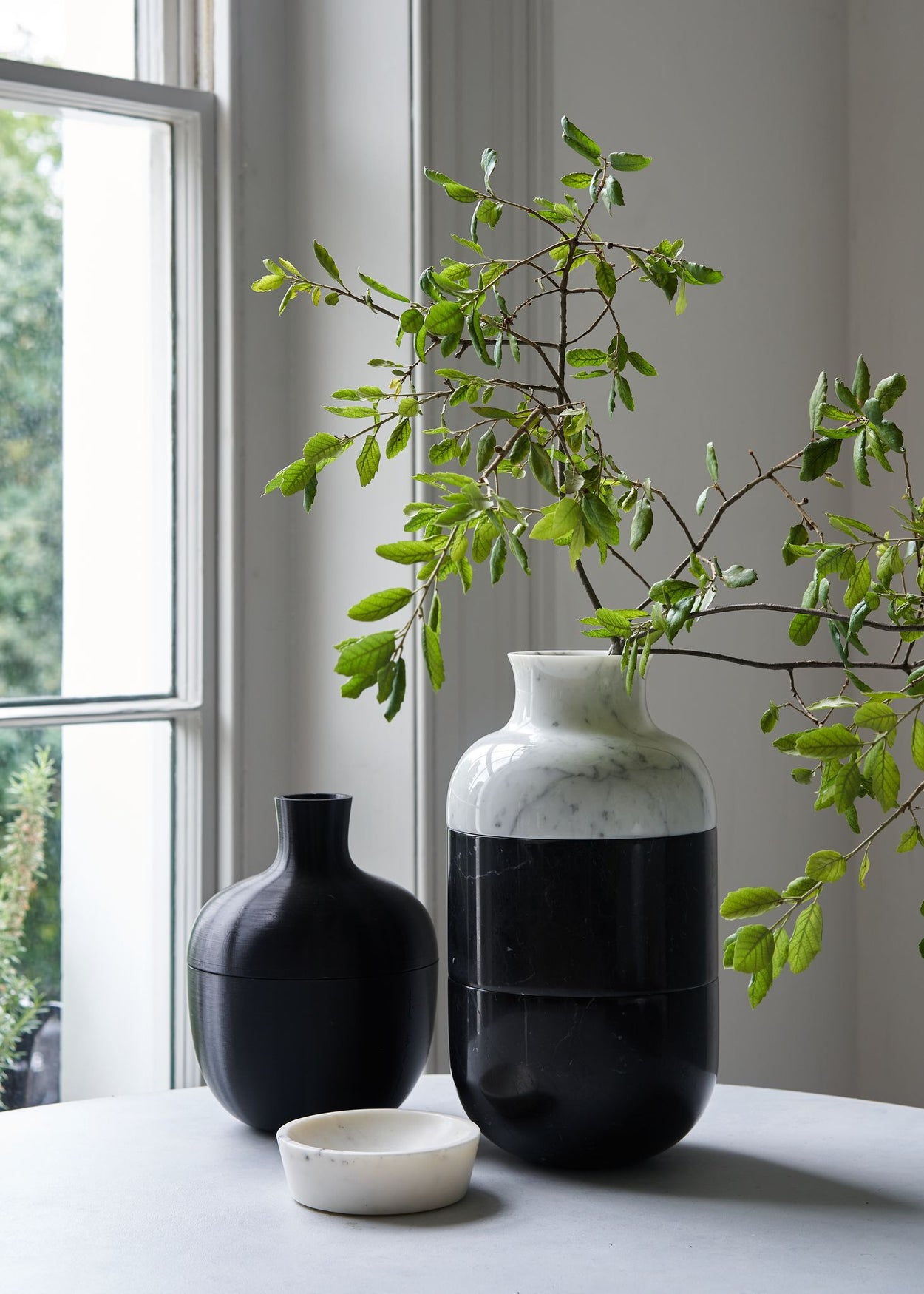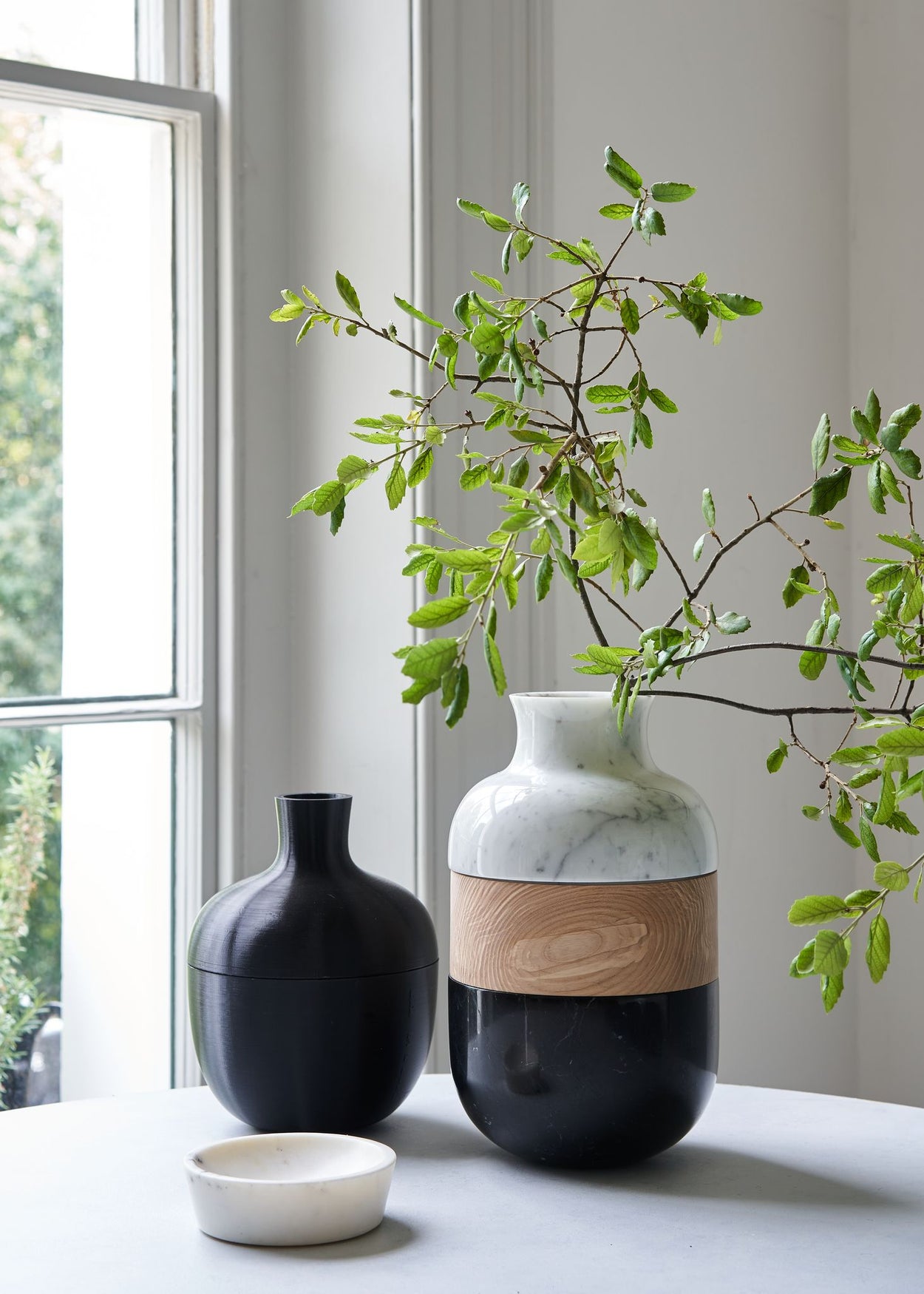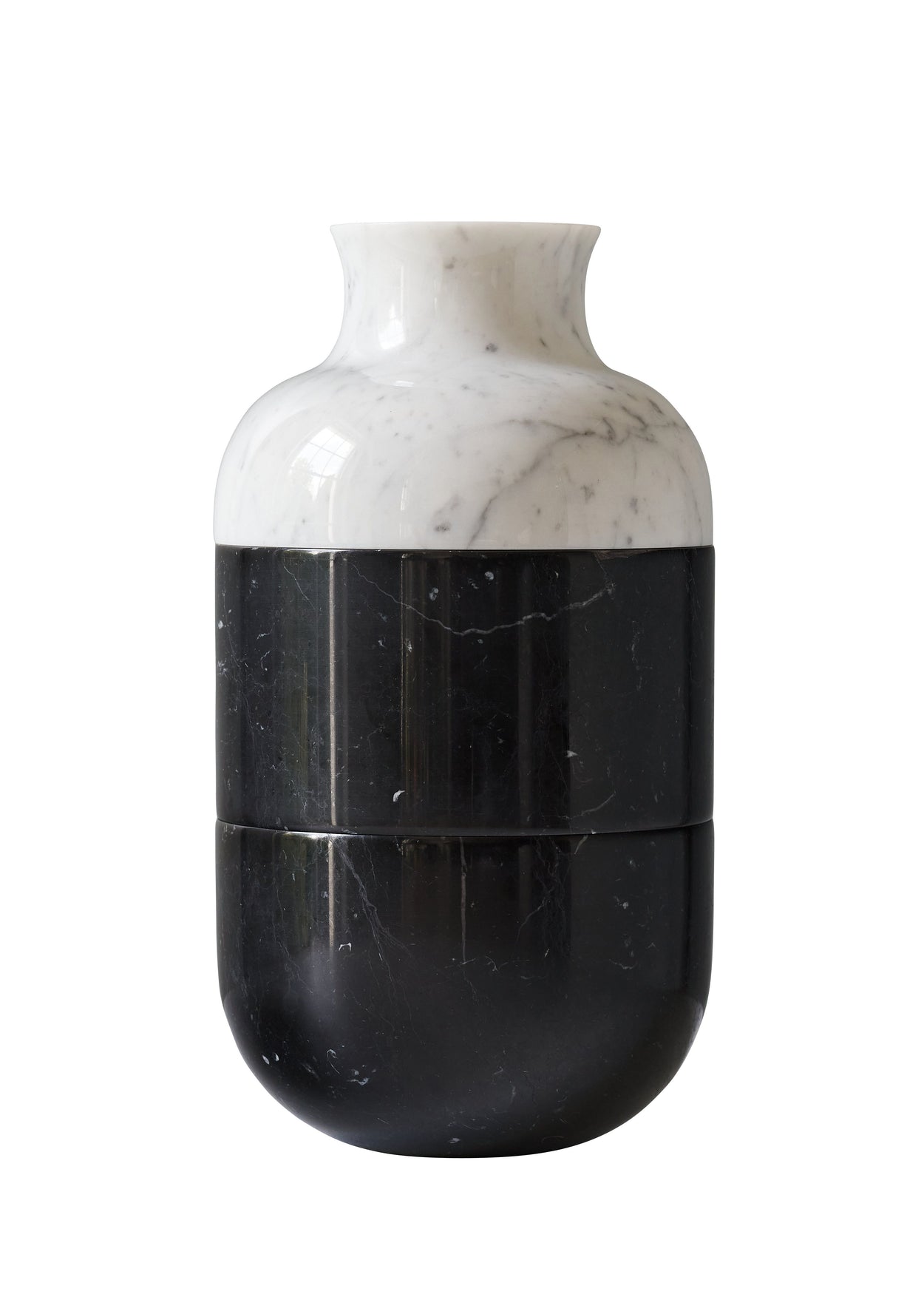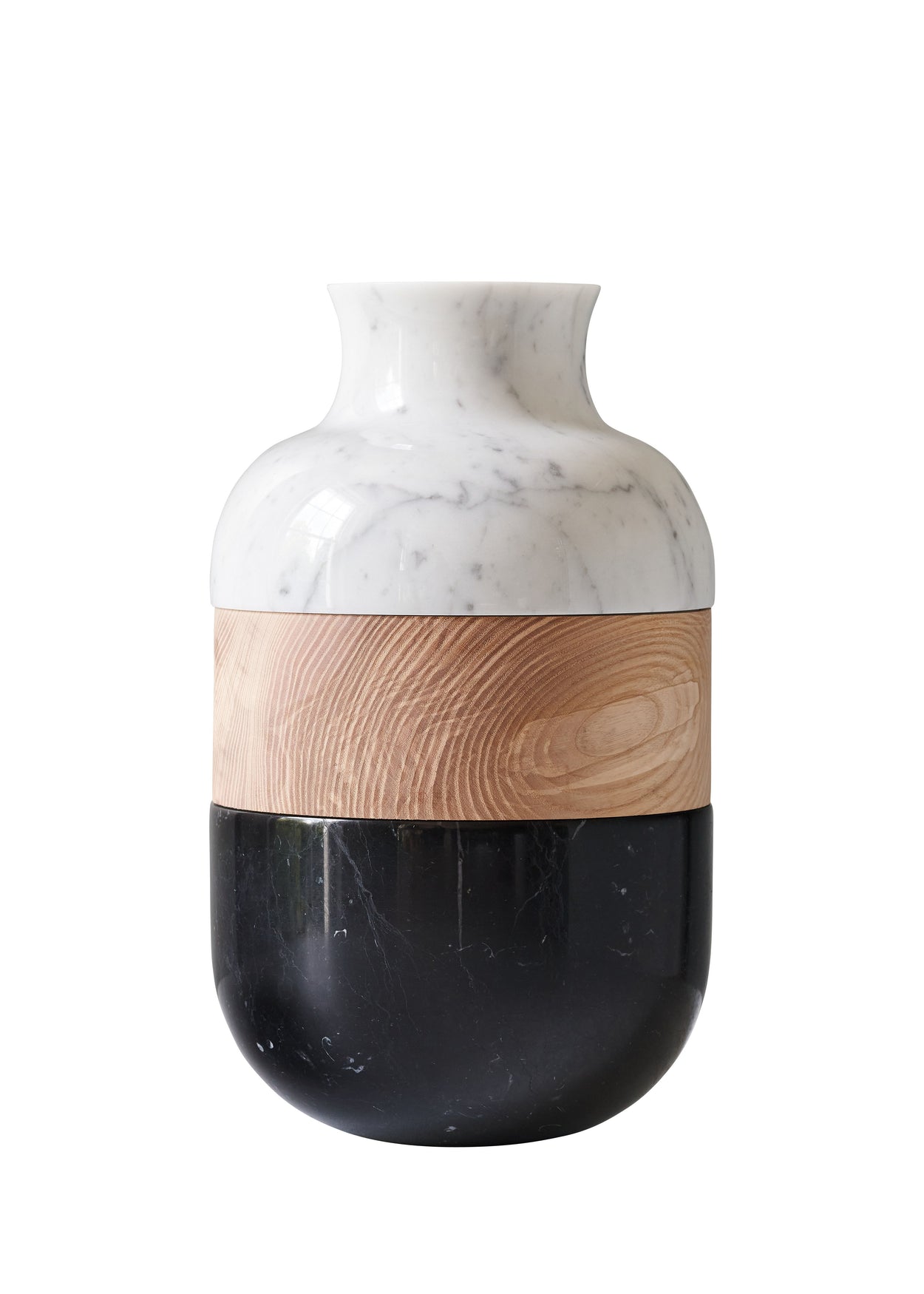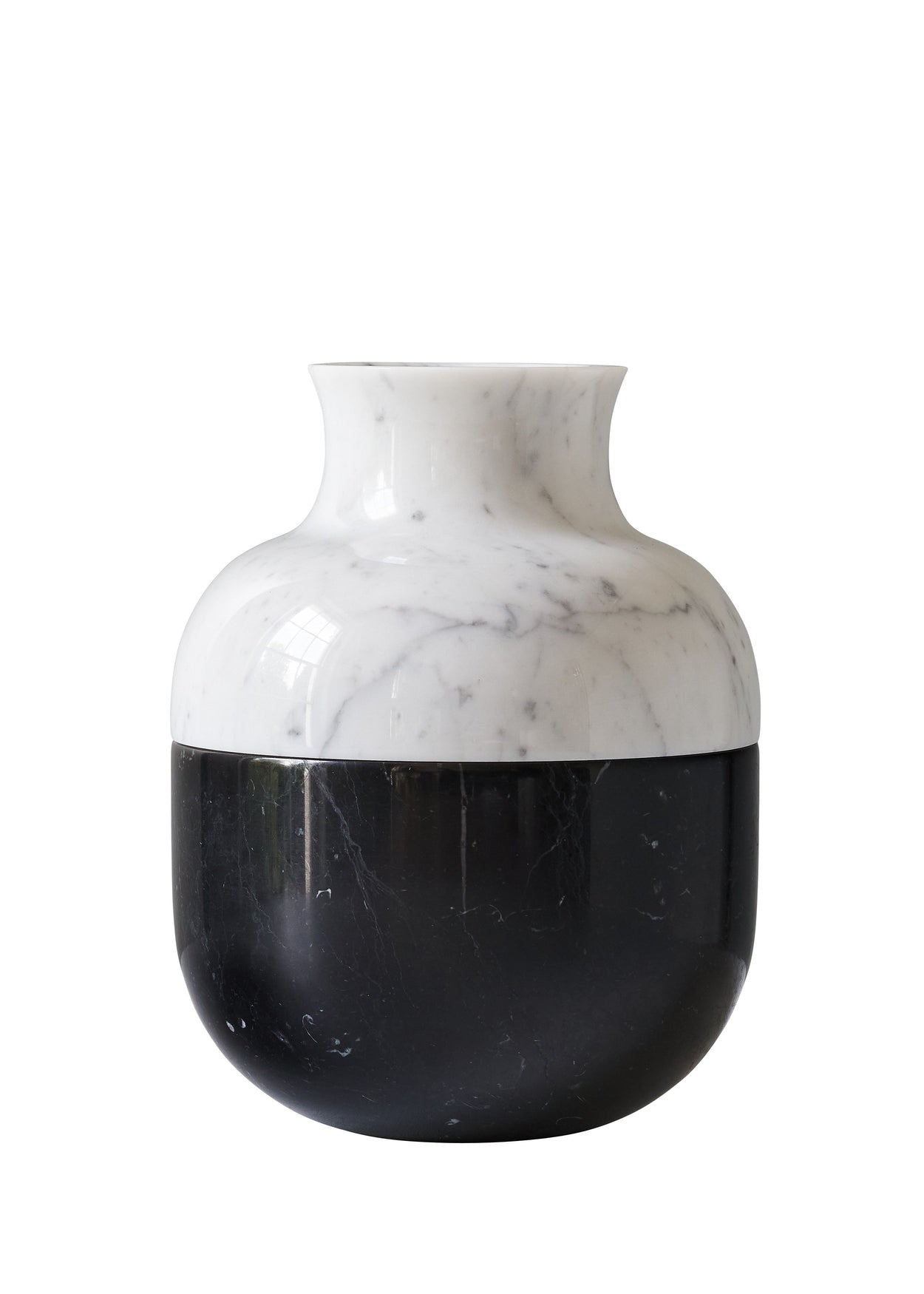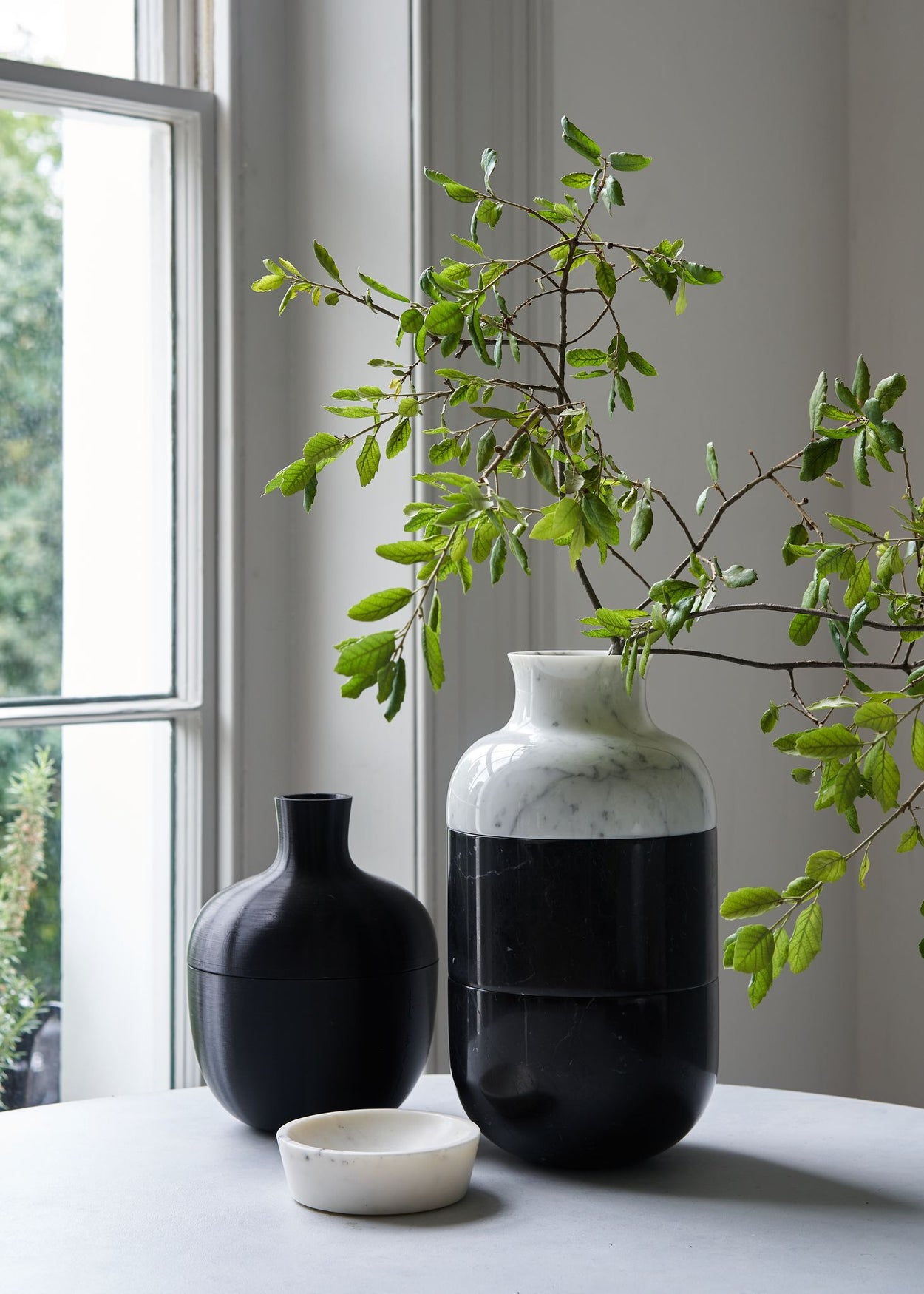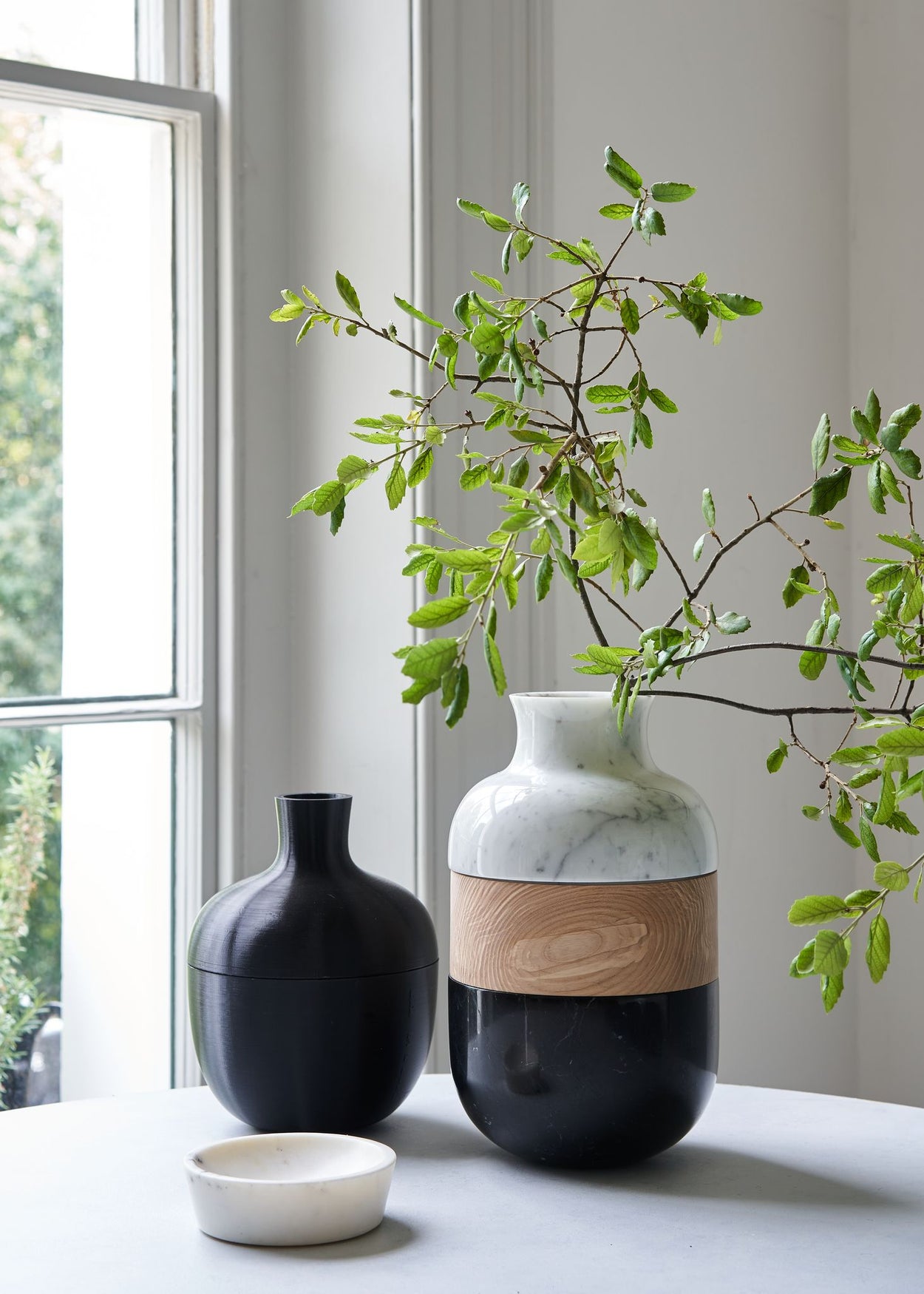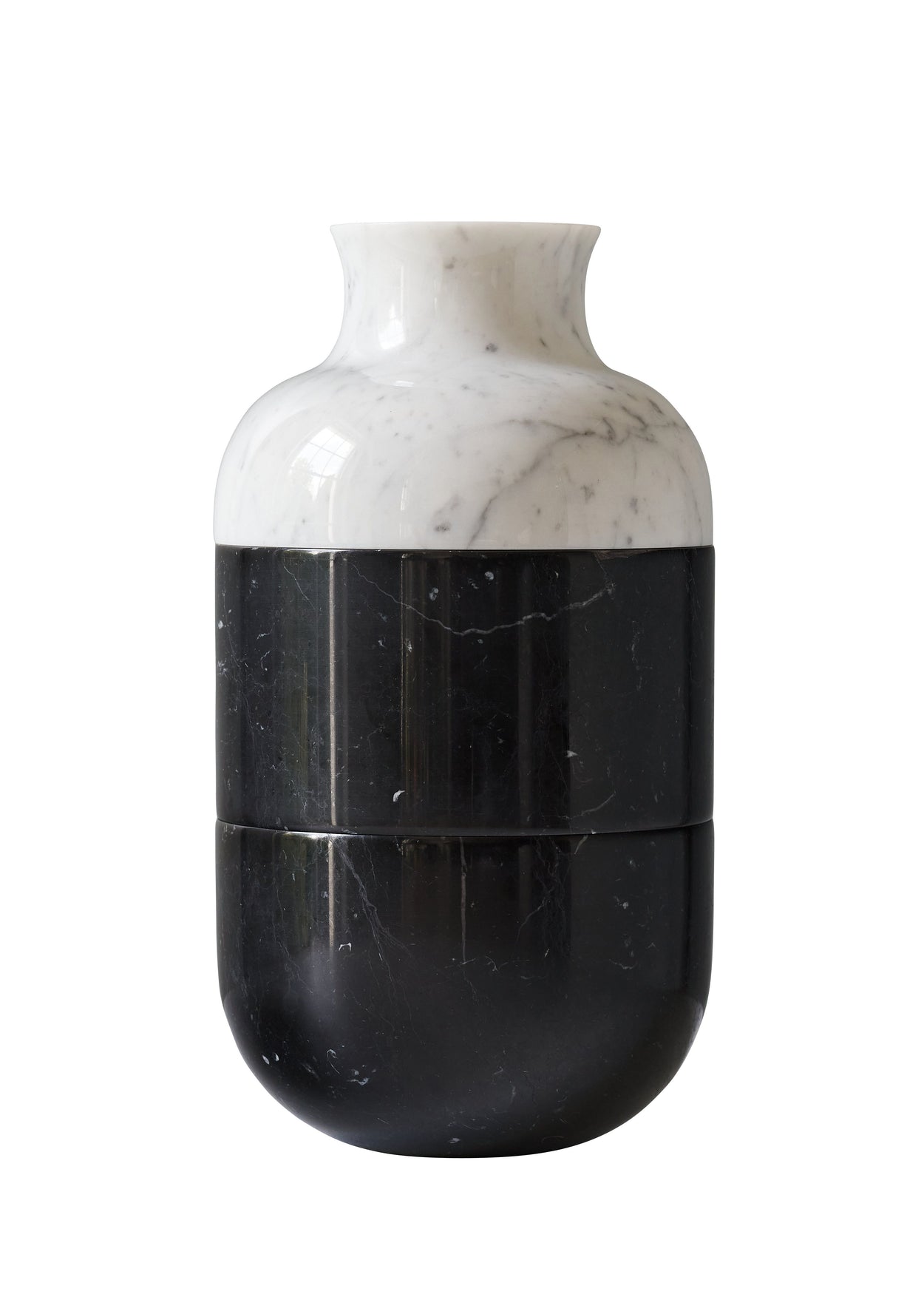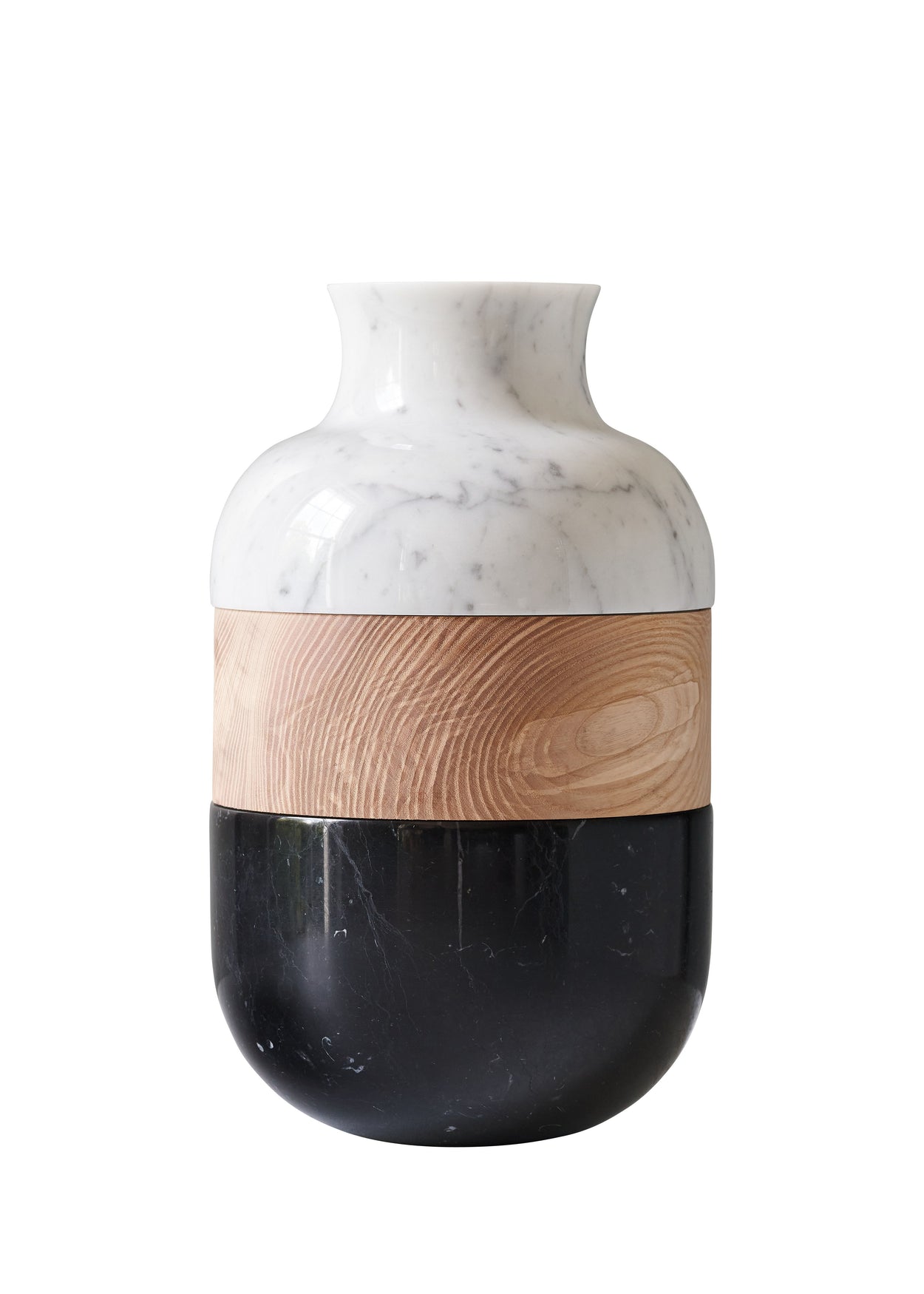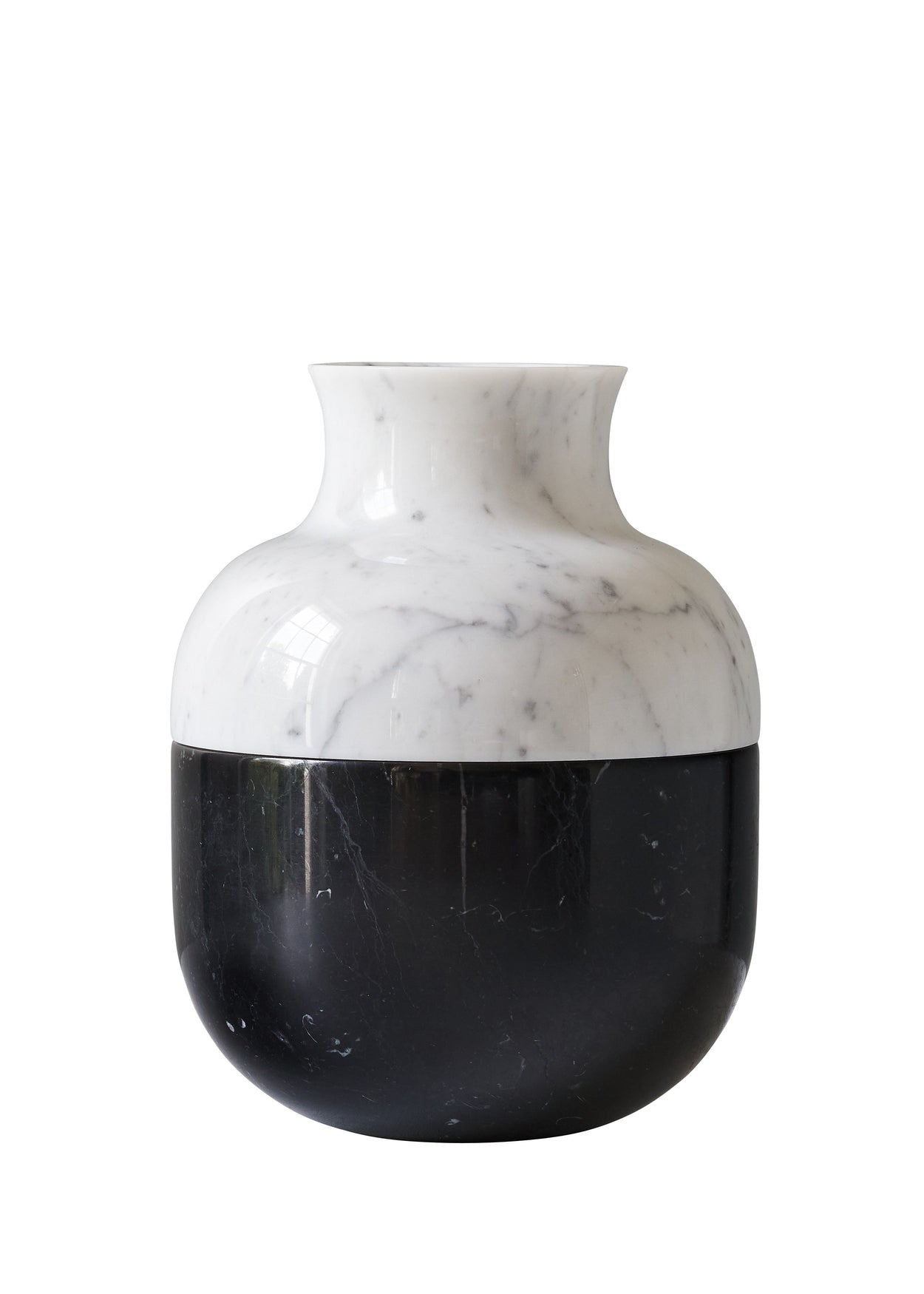 alp design
alp vase 505 marble
The alp marble vase 505 is made of 3 pieces of marble. The base part and middle part are in Marquina marble and the top part in Carrara marble. There is also the possibility to have the middle part in solid turned ash wood. These materials work beautifully together and allow you to create different styles and textures.
marble tall (2 parts marquina, 1 part carrara)
marble short (1 part marquina, 1 past carrara)
marble and wood ( 1 part marquina, 1 part ash, 1 part carrara)
Diam: 180, h: 230 or 300
This product is made to order, please allow 4-6 weeks for delivery.